Forum home
›
Buy & sell
›
Classified cycling ads
›
Buy and sell bikes, bike parts and clothing
›
Bike parts for sale
›
Second hand road bike parts, tools and clothing
Tiagra and Ultegra Parts for sale
mcp73
Posts: 92
A few bits and bobs for sale. Mostly used but may be of some use.
Brand new
Tiagra 4700 Left hand shifter for double front chainring, includes cable: £50 ono
Used Tiagra 4600 shifters, taken off a commuter with a few scuffs but working perfectly (black ice incident!): £15
NOW SOLD
Ultegra SS (short cage) rear derailleur. Great condition with a tiny bit of wear shown on the jockey cage: £20
Tiagra Band on front derailleur. Postage only or it's probably going in a bin.
Now Taken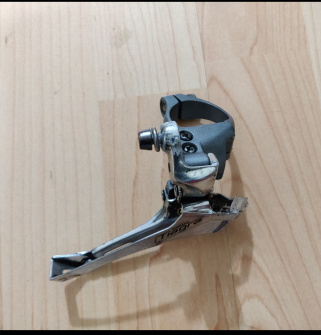 Post or pick up from Sheffield area