Forum home
›
Road cycling forum
›
Pro race
La Vuelta 2020 - Stage 5 - Huesca - Sabiñanigo, 184.4 km *Spoilers*

blazing_saddles
Posts: 20,675
Stage 5 - Huesca - Sabiñanigo, 184.4 km
Saturday 24 October, 11.55BST.
The 5th stage on La Vuelta is played out in the foothills of the Pyrenees. Following a gently rolling route for 115 kilometres the last 70 kilometres are quite demanding. The last 16 kilometres descend into Sabiñánigo.
A prolonged, virtually flat run-in makes way for three climbs in the last 70 kilometres of stage 5. The finale is relatively easy, so GC contenders may not be interested to put pressure on one another. Therefore it is likely to see action from those trying to get into the breakaway.
The first uphill is the Alto de Vio: a narrow road of 13.5 kilometres to an elevation of 1,265 metres. It is a steady climb with an average gradient of 4.7%.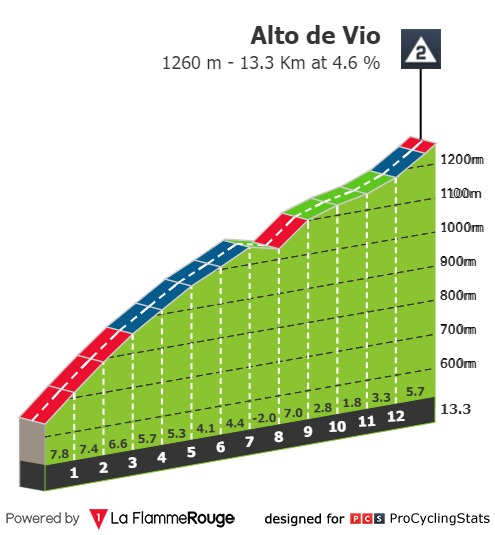 Following a short downhill the route continues to climb to the highest point of the day. The Alto de Fanlo is 6.4 kilometer long and rises mostly at around 4%. Yet, the last kilometres has sections at double digit gradients.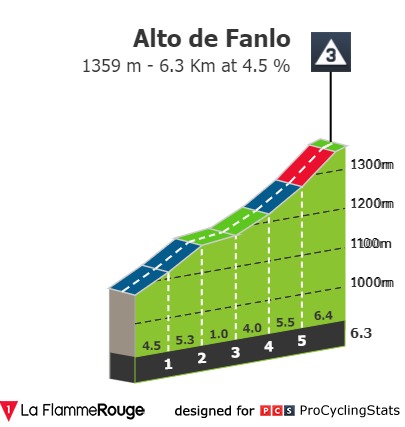 The riders move through Fanlo, a village at an elevation of 1,365 metres, before a 22 kilometres descent into Fiscal. It is here that the Alto de Petralba, an ascent on a wide road with two tunnels, kicks in hard. The first 3 kilometres and a section halfway, after the Berroy tunnel, are toughest with ramps up to 9.5%. The second tunnel is 2.6 kilometres long and ends just before the summit. The Petralba climb is 8.5 kilometres long with an average gradient of 5.2%.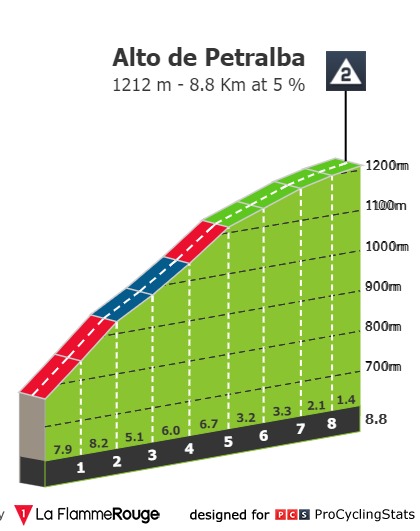 The last 16 kilometres are played out on the same road. The riders plunge down into Sabiñánigo, where the last 2 kilometres are a false flat run-in to the line. The intermediate sprint – located just before the Alto de Petralba – comes with time bonuses of 3, 2 and 1 seconds.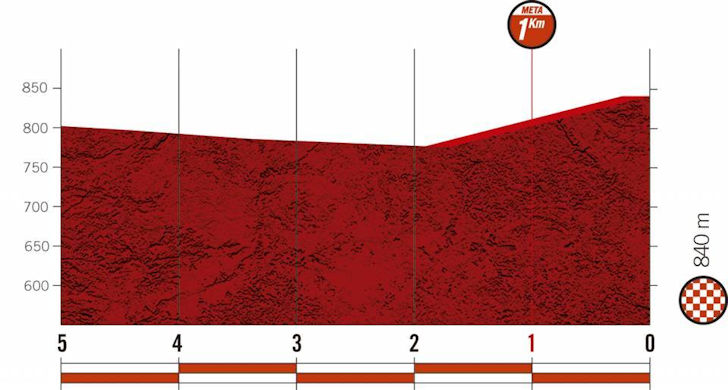 Huesca
7 stages of La Vuelta have departed from Huesca
52.463 inhabitants.
Huesca has known how to successfully preserve its age-old history and tradition through the immaculate preservation of its patrimony. The Medieval heritage of its cathedral and its cloisters blends together perfectly with such varied natural settings and the Monegros or the Pyrenees. This area has already hosted seven La Vuelta departures. The last one was in 2012, with a stage finale in Teruel's Alcañiz Circuit.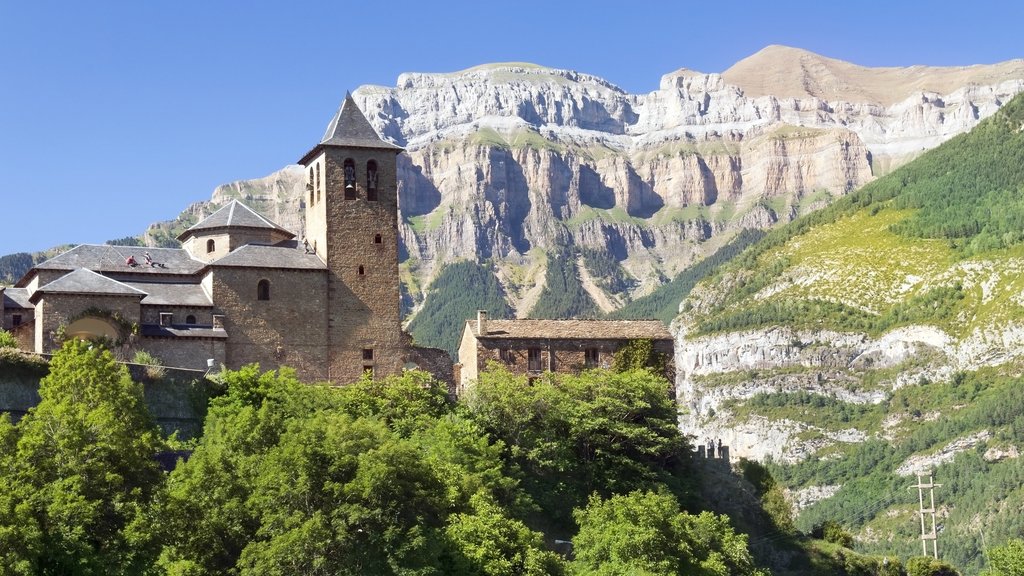 Sabiñánigo
7 stages of La Vuelta have had finales in Sabiñánigo
9.245 inhabitants.
Sabiñánigo is one of La Vuelta's classic arrival cities in Aragon. The seven finish-lines hosted by the Huesca have crowned all types of winners, including the 1998 linear stage in which Sabiñánigo was the protagonist of a loop stage, with both the departure and arrival held in the locality. Belgian rider, Greg Van Avermaet, won there in 2008 in what is, to this day, his only victory in La Vuelta.
Magras con tomate
Another famous and tasty dish of Aragon is magras con tomate. It consists of lean ham cooked with tomato sauce and spices. In some parts of Aragon, eggs are also added to the dish for extra flavor.
Ternasco asado
Ternasco asado is a traditional Aragon dish cooked with a young lamb meat. This rich, juicy and delicious lamb meat is oven cooked in simple spices and often served with fries or salad.
"Science is a tool for cheaters". An anonymous French PE teacher.