Forum home
›
Road cycling forum
›
Pro race
La Vuelta 2020 - Stage 3: Lodosa > La Laguna Negra - Vinuesa - 166,1 km *Spoilers*

blazing_saddles
Posts: 21,534
Stage 3: Lodosa > La Laguna Negra - Vinuesa - 166,1km
Thursday 22 October 12.15GMT
The 3rd stage serves the second uphill finish on La Vuelta, although the final climb is not the hardest, it's long at 18 kilometres. The Vuelta a España never before finished near Laguna Negra, a black lake in the Urbion Peaks.
The riders kick into gear in Lodosa, an unremarkable village in Navarre, to head in southwesterly direction. Slowly but surely the route rises and the second half of the stage is all above 1000 metres. Laguna Negra sits 1,753 metres above sea level.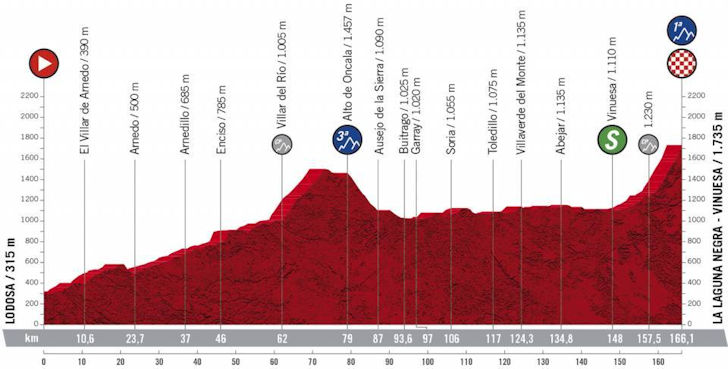 At 79 kilometres the riders tackle the third category Alto de Oncola, which is little more than a long drag with a lot of false flat.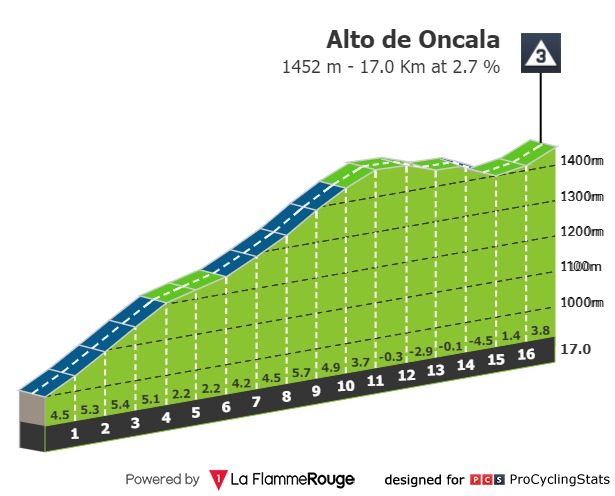 The route descends to a section on a gently rolling plateau, which last for some 60 kilometres until reaching Vinuesa. It is here that a sheer endless uphill appears. The first 10 kilometer of the Laguna Negra climb run false flat uphill, after which the gradient kicks it up a notch to 6 or 7%. The steepest kilometre is the last one, as this slopes at almost 10%.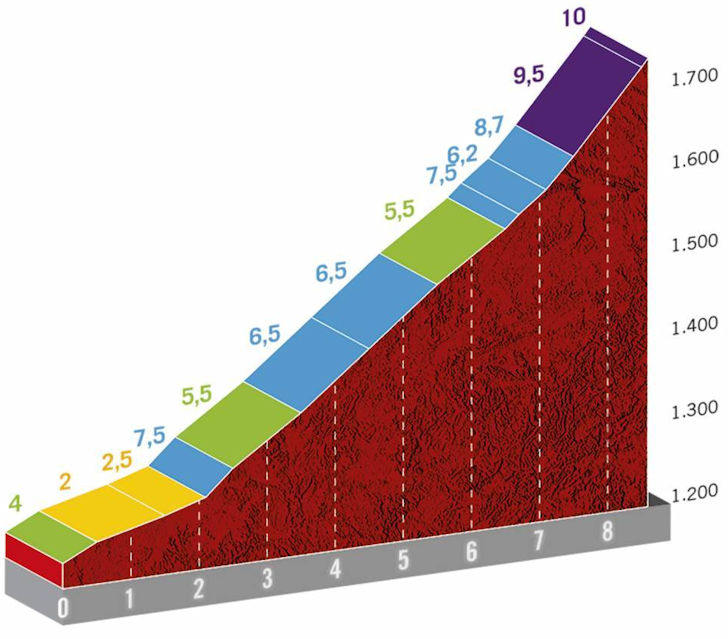 The intermediate sprint – located in the approach to the finish climb – comes with time bonuses of 3, 2 and 1 seconds, while the first three riders on the line gain 10, 6 and 4 seconds.
Lodosa
Unprecedented departure
4.764 inhabitants
Navarre is one of Spain's main orchards. Its land produces some of the most used culinary products both in Spain and the world. One such example is the Lodosa piquillo pepper, a vegetable used in countless recipes.
The municipality will also bring back happy memories for La Vuelta's most recent winner, Primož Roglič, who won here in 2018, in a time trial held in the Itzulia Basque Country, with both its departure and arrival in Lodosa.
La Laguna Negra - Vinuesa
Unprecedented Vuelta finale
874 inhabitants
The cobbled streets of the little town of Vinuesa will lead the peloton to a jewel embedded into the Picos de Urbión.
The Laguna Negra stands out for its beauty and mystique. Its dark, murky waters and its rocky surroundings with adjoining groves have led to it being nicknamed the Laguna Negra (or Black Lagoon). It is precisely this fact, along with its truly special scenery, that inspired Antonio Machado to write about it in one of his most famous legends: The Land of Alvargonzález.
The most common legend is that the lake is bottomless and meets the sea hundreds of miles away through caves and subterranean currents. In fact, the maximum depth is ten metres. A Nessie-like tale also resonates, saying that a creature lives in its depths, devouring anything that falls into the water and sinks.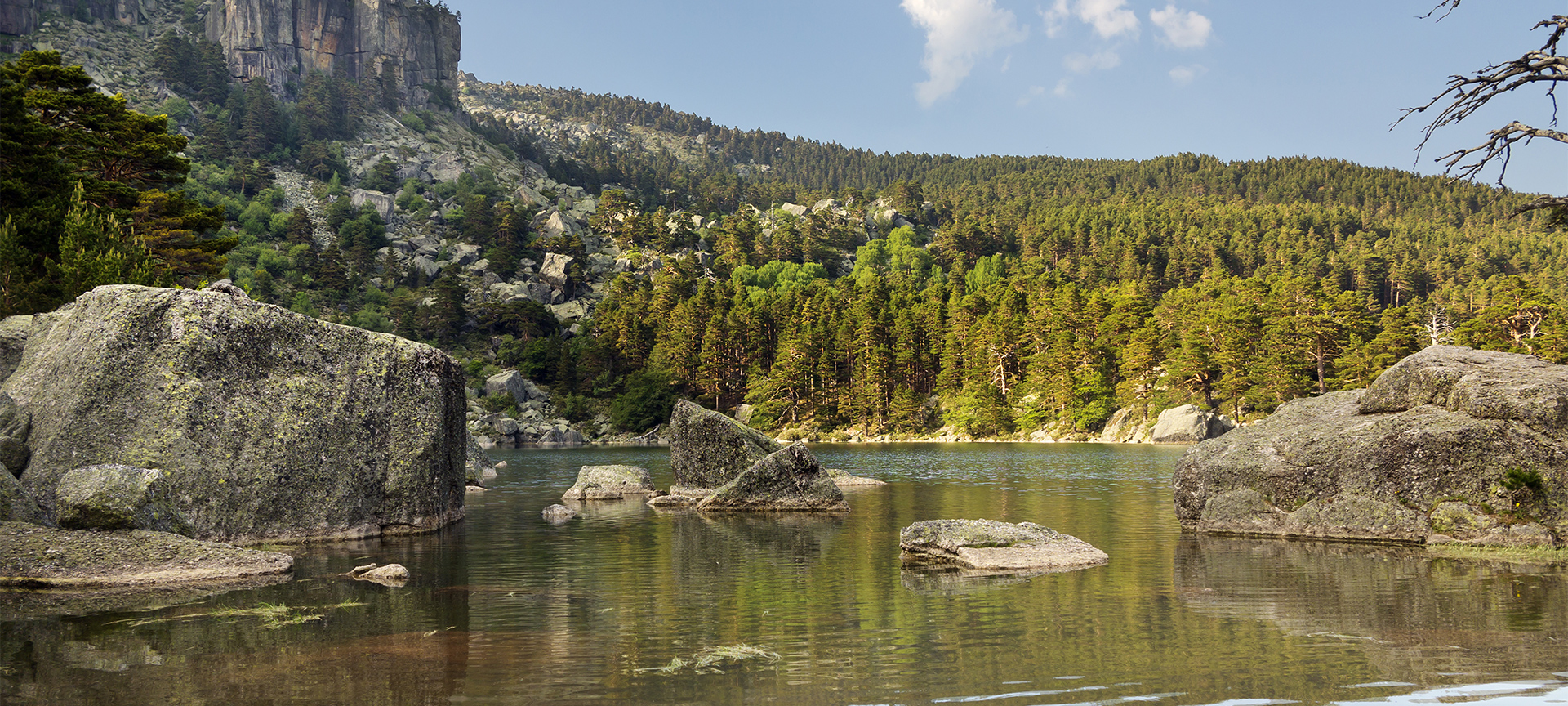 Basque dish of the day.
Marmitako
Marmitako is a type of Basque fish stew and literally means 'pot' or 'casserole'. It's made with tuna, potatoes, onions, garlic and red peppers.
"Science is a tool for cheaters". An anonymous French PE teacher.