Forum home
›
Road cycling forum
›
Workshop
Ultegra DI2 upshift issue
ricardo.wickert1C3KHLYA
Posts: 3
On an otherwise normal stretch of a ride, my Ultegra rear mech (RD-6870) suddenly would no longer shift up, making 4-5 clicking sounds as if it was attempting to engage the servo to the cage, then quitting the process. Downshifts work flawlessly. I tried a crash reset (holding the junction box button for 5s) which led to the mech shifting down all the way to the 11 cog, and getting stuck there. Needless to say, it made for a good, fun ride back home against a stiff headwind.
Back at home, I did the following:
- disconnected battery, shifters from the junction, unplugged rear mech cable, ensured all were plugged back firmly
- connected to the e-tube app, checked all components are detected, connected, firmwares are all current
- ensured battery was charged
- took the rear mech from the frame, cleaned it externally, ensured there was no small debris or anything else which could be blocking the movement of the cage, put it back to the frame
The issue however persists.
A video of the clicking sound as I attempt to upshift: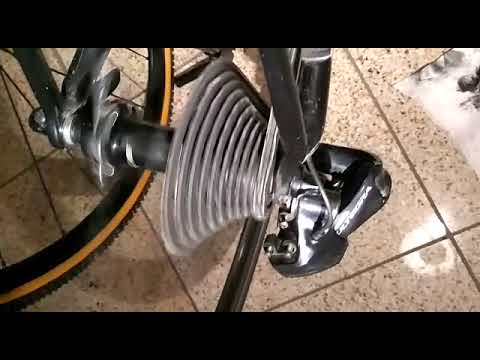 https://youtu.be/3n08irfCdM4
In another forum I got reports of motors becoming "weak" since it appears to have lost the strength to move "up" (i.e. against the spring) - how does one go about testing/repairing/replacing this?
Any other obvious or subtle points I may be missing here?
Thanks in advance,