Forum home
›
Road cycling forum
›
Pro race
TDF 2020 - Stage 10: Île d'Oléron Le Château-d'Oléron>Île de Ré Saint-Martin-de-Ré 168.5k *Spoiler*

blazing_saddles
Posts: 20,334
Stage 10: Île d'Oléron Le Château-d'Oléron - Île de Ré Saint-Martin-de-Ré 168.5kms
Christian Prudhomme's comment
Two islands linked by a stage of the Tour, that's already a first for the peloton that will find it hard to make it bunched to Saint-Martin-de-Ré. The stage will be marked by the Vauban buildings in Royan, Rochefort or La Rochelle, but also by a course mainly set by the sea… and the crossing of marshlands swept by wind.
Two islands linked with a start and finish, it has never been seen before on La Grande Boucle. The riders head from Île d'Oléron to Île de Ré.
Oléron is in fact it is the second largest island of France after Corsica.
The race heads south to move through Royan before heading back north towards Rochefort and La Rochelle. The connecting theme of these three cities is Vauban, a military architect who constructed numerous fortifications throughout France during the reign of King Louis XIV.
The rider's main concern is likely to be the strong winds in this Atlantic jaunt. After crossing the 2.9 kilometres Île de Ré bridge, completed in 1988, the finale leads to the village of Saint-Martin-de-Ré. Again, the fortifications of Vauban are to form the picturesque backdrop to a likely sprint finish.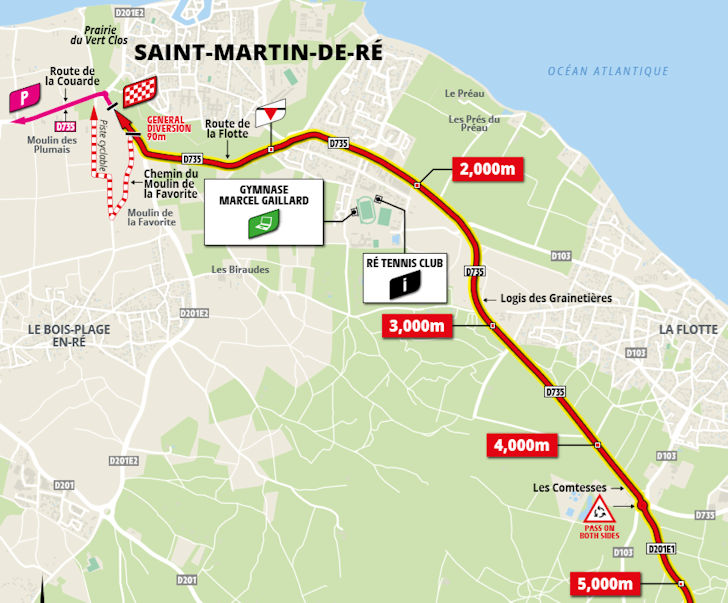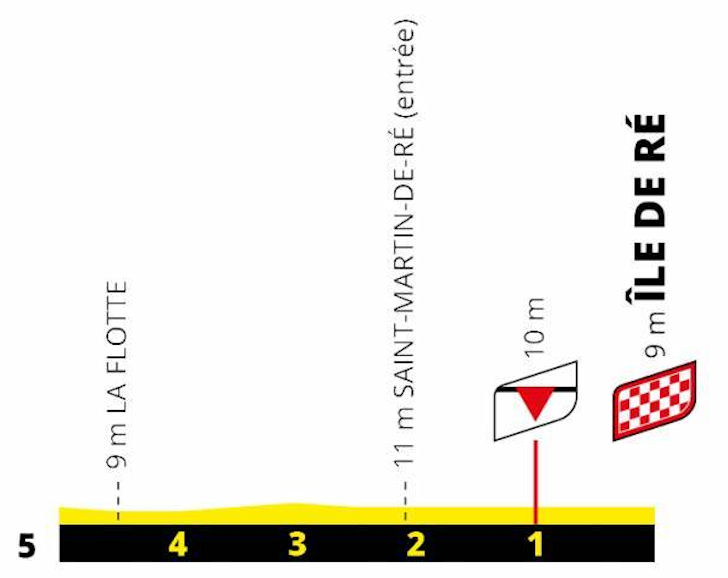 This area is renowned for its strong winds, although the weather can be calm as well. So are we going to see a tranquil stage with a thunderous sprint finale or will it be thunderous from start to finish?
Favourites 10th stage 2020 Tour de France
*** Sam Bennett, Caleb Ewan, Alexander Kristoff
** Peter Sagan, Elia Viviani, Cees Bol, Wout Van Aert
* Oliver Naesen, André Greipel, Sonny Colbrelli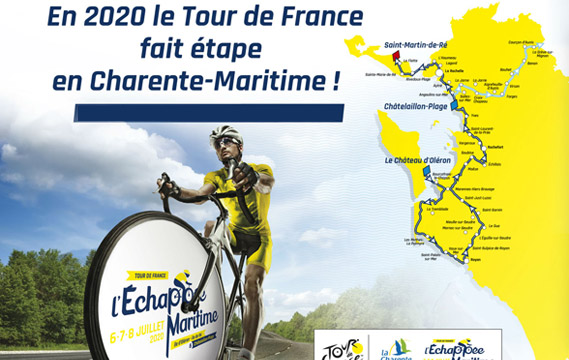 Île d'Oléron Le Château-d'Oléron
One previous stage
Population: 4,200
Cité de l'Huître (City of Oyster)
It offers a fun and interactive discovery of oyster farming as it is practiced in the Marennes-Oléron basin. Themed huts make up the route to learn all about the different stages of the oyster's life. Throughout the year many activities are offered: bike rides, initiations to open oysters, tasting hot oysters.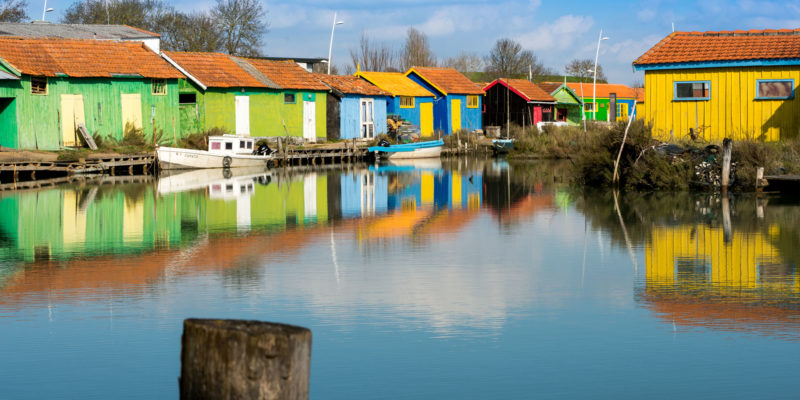 Specialties: Marennes-Oléron oysters, shells, shellfish, mussels. Fish. Melon of Charente, onion of Saint-Turjan. Viticulture (pays charentais wines, cognac, pineau). Beer (Naufrageurs, Fort Boyard). Marine salt.
Île de Ré Saint-Martin-de-Ré
No previous stage
Population: 2,300 in Saint-Martin-de-Ré

Specialties: salt, wine (Rosé des Dunes, pineau), oysters, shells, shellfish, pastis of île de Ré, goat cheese.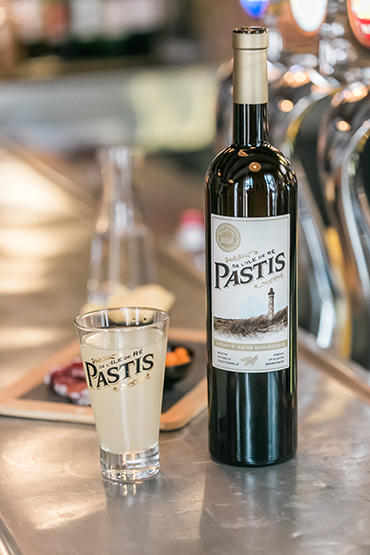 "Science is a tool for cheaters". An anonymous French PE teacher.