Forum home
›
Road cycling forum
›
Workshop
Fulcrum Racing Zero Freehub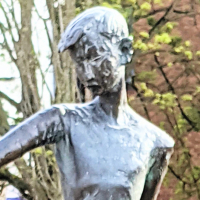 DeVlaeminck
Posts: 8,305
Just rebuilt my best bike and only issue that has come up I'm not sure about us the freehub has excessive movement and sound slightly rough (hard to know how excessive and how rough without a new one to compare).

Questions are :
1 Am I right in thinking the problem is likely the freehub bearings ?

2 If yes is it a case of new bearings or a new freehub (£60ish)?

If it's just bearings I'll take it to a shop.

3 but if it's a whole new freehub is that reasonably straightforward to swop if I buy a new one ?

The wheels still seem to spin ok with no real play - any advantage to looking at/cleaning the ceramic bearings or leave well alone ?

Thanks in advance hubs are the one thing I've always left to others except lubing the bushing on a squealing Ksyrium freehub.
[Castle Donington Ladies FC - going up in '22]