Forum home
›
Mountain biking forum
›
MTB general
Floor bike stands - need advice
omarm
Posts: 73
I need to store 5 mountain bikes in the shed.
I've seen them for sale on amazon.
The problem is I don't see how they can be so short spaced? How can you have bikes next to each other without clashing the handle bars?
See below for a pic of 4 bike stand...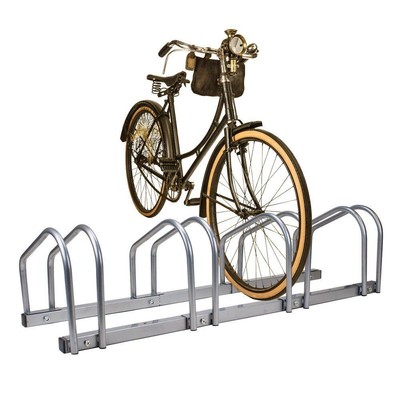 The picture shows an odd bike with bent handle bars. Most bikes aren't like this!
I don't want to waste money buying one if its not fit for the purpose.
Or... Could it be that the way you store is put one in forwards, the next in with the rear wheel? Not sure how practical that would be.
I have a wooden shed. I'm even thinking of making wooden seperarators. Not sure how much space I should allow for each bike.
Any thoughts?
Thanks.