Forum home
›
Mountain biking forum
›
MTB beginners
Why no love for Merida Big Seven/Nine? & Hello forum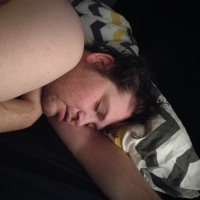 tobiasgarrud
Posts: 18
Hello forum.

First up, after not having a MTB for years ( hybrids and road bikes ) I decided to give it a "proper" go. Bike acquired...just in time for lockdown so I can't go anywhere (apart from round the block). But as I relocated to an area with many trails within a short drive, I'm looking forward to getting out there once the covid packs off. I'll let you all know how I get on.

I got a Merida Big Seven 40 as the 2019 version was on sale and a friend of mine has had a Big Nine for a few years and loves it. My first impressions are very good, i really like it and it seems OK on the diddy jumps in the local park. But I was wondering why the "budget mountain bike" features all completely ignore the range? Spec on them seems fine for the price and my mate's experience with the frames was good. If there's interest I'll post a longer "review" of it once I've got a few trails under my belt.

Also, quick question - this is the first bike I've had with disc brakes, I've seen advice not to turn the bike upside down because air seeps into the system - how absolute is that? If i put it upside down in the back of the car for an hour driving to the trail and I going to need to bleed the brakes or is it only something to worry about if it's upside down for an extended period?
There's always someone having a worse day than you.
Usually it's me.