Forum home
›
Road cycling forum
›
Pro race
How long can you hold hour record pace...
bobmcstuff
Posts: 10,630
I don't normally watch a lot of GCN and I certainly wouldn't usually post one of their videos - but I thought this was really interesting. Basically seeing how long various people could hold Wiggins' hour record wattage (440 watts).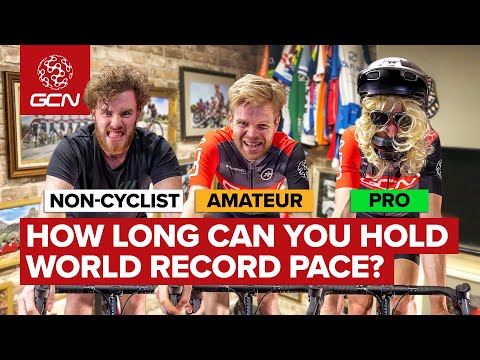 https://www.youtube.com/watch?v=JVO5ILQfx0Y&t=330s
I liked how clearly it shows how hard it is... Might have a go myself...
Also think the "pro" is Connor Dunne but maybe that's just misdirection on their part (he held it for 46 minutes as well...). Edit: It definitely is.