Forum home
›
Road cycling forum
›
The cake stop
Estate car, van or (gasp) SUV?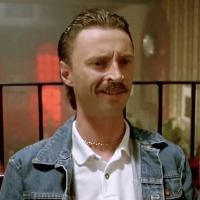 orraloon
Posts: 11,658
Part of my process of reviewing my life, do I downsize, do I pack in working altogether, been working part time for past several years, do I move to a different part of the country and all that that means?
I have a well used and well loved Mitsubishi L200 double cab pickup as my work vehicle, spot on for work purposes but as I reduce the work time it is not the best suited for other things, poor fuel consumption, open back, a bit slow, not that practical for normal day to day use. Though easy as anything to pop bikes on the back. And I do
not
get bullied off these narrow country roads by to55er SUV drivers - a well used and a bit battered pickup truck is not going to back down.
Thinking that some time over the winter I might look to change. But to what? Could get a medium sized van. Easy to put bikes in the back. Still able to carry work gear on my working days. Keep looking at these VW Transporters but... a bit too nancy some of them and they seem rather expensive. Or I could look at an estate plus put towbar on for a small trailer when needed for work plus reuse my currently redundant towball bike rack. Years back had a turbo Saab estate which was both fun and practical.
Being a bit facetious about the SUV option. Xxxx all capacity. But guess could go head to head on those narrow country roads...
Thinking there is not much difference in running costs between say a Transit and a Passat or Mondeo sized estate. Or am i missing something?
Anybody got any relevant experiences, views?