Forum home
›
Road cycling forum
›
Pro race
Tour of Lombardy 2019 -243kms *Spoilers*

blazing_saddles
Posts: 20,333
113th Tour of Lombardy, Saturday 12 October, 2019 -243kms
The Tour of Lombardy runs from Bergamo to Como. The last Monument on the cycling-calendar amounts to 243 kilometres. Iconic climbs up Madonna del Ghisallo and Muro di Sormano are featured, while the punchy San Fermo della Battaglia leads to the 5.3 kilometres drop to the line.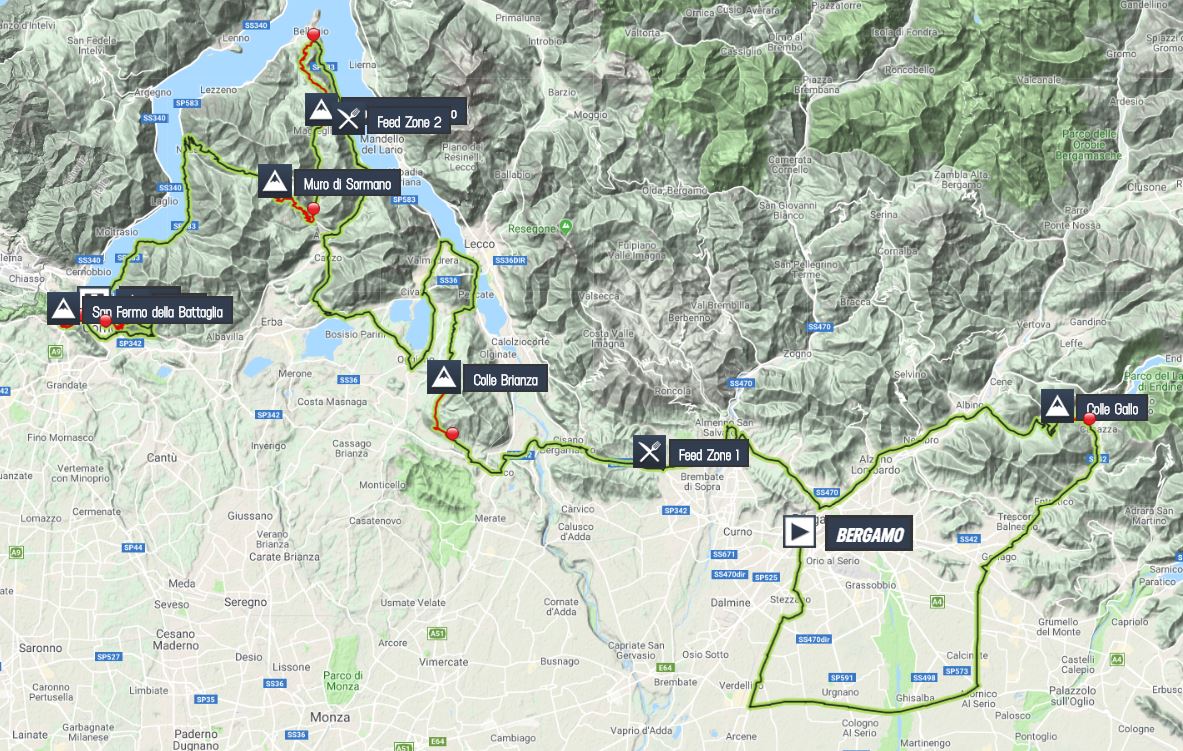 The editions of 2015 and 2017 were played out on the same route. While the race takes in an elevation gain of approximately 4,000 metres, the first uphill appears after 50 kilometres.
The Colle Gallo is a 7.4 kilometres climb at 6%. The peak lies to the northeast of Bergamo.
After moving through the departure town again, the riders head west on virtually flat terrain. They crest Colle Brianza and continue to Villa Vergano before descending towards Lecco. Before entering the city, the route reaches the peninsula that's emblematic of Il Lombardia.
Via Lago di Annone and Lago di Pusiano the riders move through Valbrona and descend to Onno on the shores of Lago di Como. After Bellagio the renowned Madonna del Ghisallo lays waiting. The iconic climb is 8.6 kilometres long and the average gradient sits at 6.2%. The middle section is flat if not descending and the other sections slope at 9% or more.
Next up is the climb to Sormano – 5.1 kilometres at 6.6% – and right after the village the riders tackle the Muro di Sormano. This is a 1.9 kilometres climb at 15.8% with sections up to 27%.
Following a beautiful drop to Nesso, the riders turn left and race along the shores of the Lago di Como. Just before entering the town another lefthander leads back into the hills for the last 20 kilometres.
Firstly, the Civiglio. This is a 4.2 kilometres climb at 9.8% with steepest ramps at 14%. Straight after the drop it goes back up again on San Fermo della Battaglia – 2.7 kilometres at 7.2% and topping out at 10% just before under the top. The race concludes with a 5.3 kilometres drop into Como.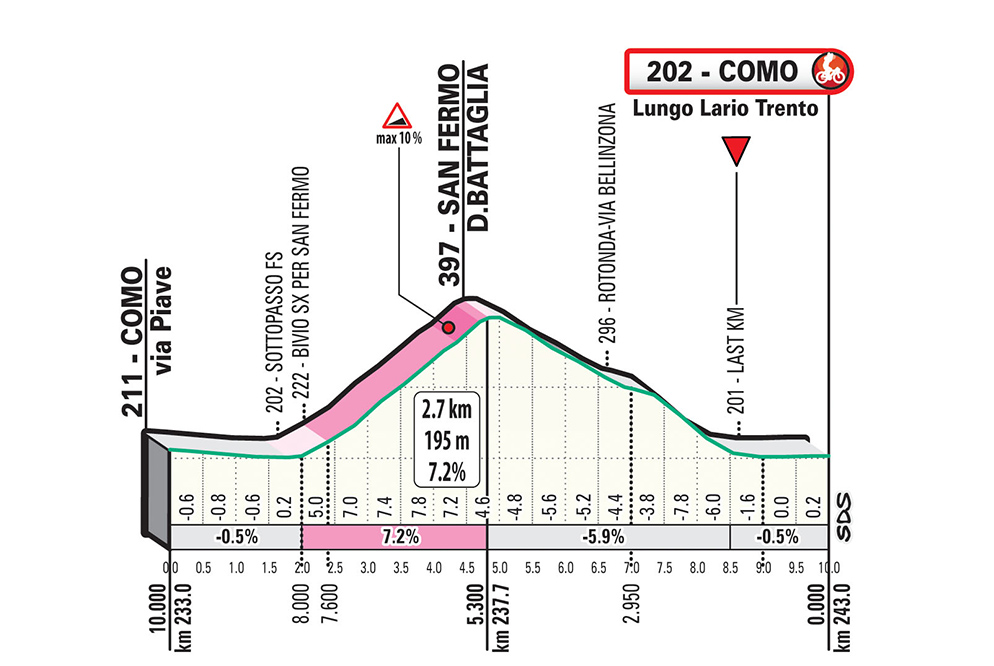 Het Nieuwsblad
***** Roglic
**** Fuglsang, Bernal
*** Nibali, Woods, Valverde
** Benoot, A. Yates, Gaudu, Mollema
* Wellens, Teuns, Gilbert, Haig, Latour
l'Équipe
***** Roglic
**** Nibali, Bernal
*** Woods, Valverde, Teuns
** Moscon, Gaudu, Fuglsang, A. Yates
* Wellens, Mollema, Majka, Buchmann, Formolo
"Science is a tool for cheaters". An anonymous French PE teacher.