Forum home
›
Road cycling forum
›
Your road bikes
Vintage steel Winter bike project
sparquin
Posts: 69
After discovering that I had nearly enough parts to build up a new bike, I acquired a donor for my Winter bike project. Here it is, in all its not-there-yet glory: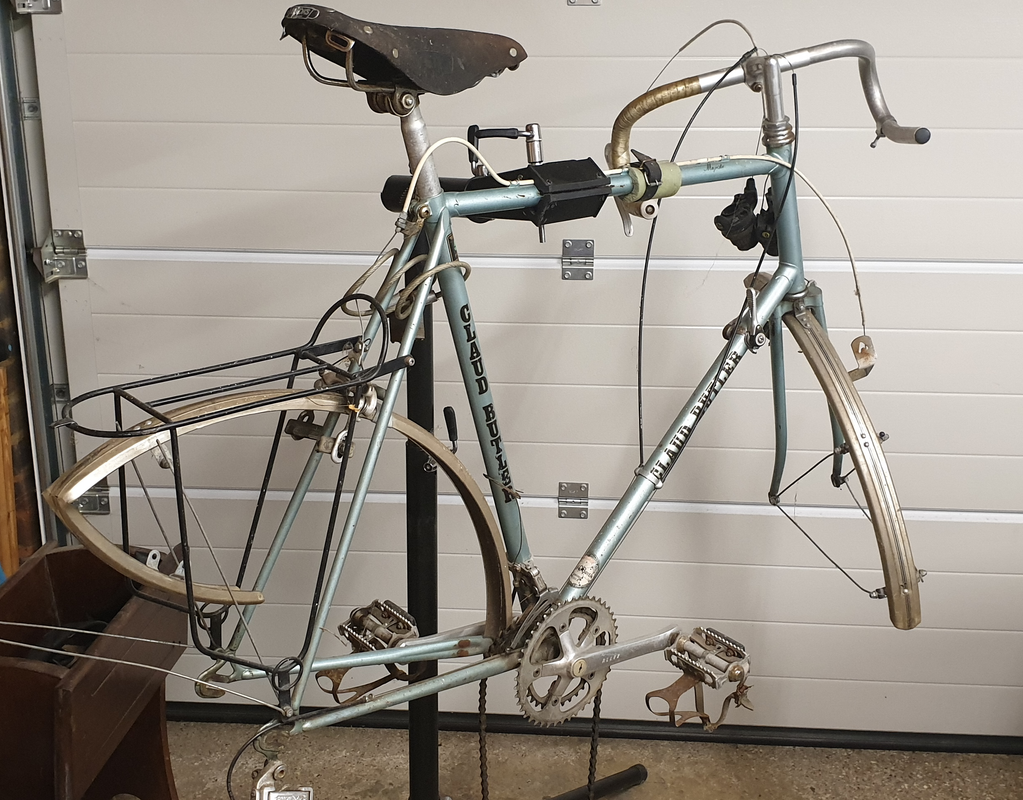 This is a plain-gauge Reynolds 531 frame from the early to mid-eighties. I'm only retaining the frame and brakes, so I'm open to offers for any other bits (I'd forget the back mudguard though). Note that an earlier owner had optimistically tried to fit twist grip shifters to it.
The frame is now stripped down and is over at our local powder coating specialist to be prepared for the next steps - I'll be getting it back in a week!