Forum home
›
Road cycling forum
›
The cake stop
Underactive thyroid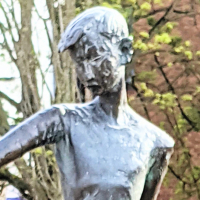 DeVlaeminck
Posts: 8,202
I have on occasion asked for medical advice from this forum and accepting that it should never be an alternative to seeing a doctor I've always found the opinion of you lot to be useful.

So...my eldest daughter has for the past 3 years or so been on a very low dose of levothyroxine for an underactive thyroid. This was prescribed by her GP when she went for another issue and he noticed her neck was slightly swollen. It did explain why she'd been so fatigued and put on a bit of weight. Obviously you dont want your kids to be diagnosed with a lifetime condition but she has been much more like herself since and has lost a good stone plus and would be a fair racing weight of she was a cyclist.

She's off to McGill uni in Montreal in a couple of weeks and has just been told bu her GP that her latest blood test indicates she no longer needs levothyroxine. So happy days? Her underactive thyroid is no more, she is no more dependent on daily medication....except she was told this is a lifetime condition and is now stressed she's heading off to Canada without the medication she thinks she may need.

She's seeing the GP tomorrow - is this normal - were they wrong to tell her it was forever or should she be concerned that she's going to go back to being fatigued every evening?

As I say she is seeing the GP - this isn't insted of professional medical advice.
[Castle Donington Ladies FC - going up in '22]