Forum home
›
Road cycling forum
›
The cake stop
Gut microbe testing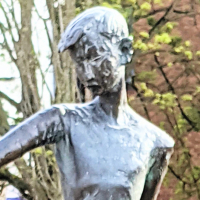 DeVlaeminck
Posts: 8,642
This is something that has made the news in recent years - the idea that stuff like weight loss, inflammation etc is linked to the diversity of microbes in your gut.

Has anyone got any experience either as a customer or professionally of these companies that offer a test and recommendations based on that?

A quick google suggests it's about the price of a bike fit - though I must admit I've never paid for a bike fit - but one of my daughters suffers a bit with fatigue and digestive issues - before someone says see a medical professional she already has - but given the cost isn't huge in the scheme of things I wondered if one of these tests might be worth a punt.

Also wondered if the claims of being useful in weight loss are substantiated?
[Castle Donington Ladies FC - going up in '22]