Forum home
›
Road cycling forum
›
Workshop
Repairing paint chips on carbon brake levers?
Lost the front wheel on a gravelly bend last night and in the ensuing "off" managed to chip lots of paint of my right hand Sram Force 10sp carbon brake lever :roll: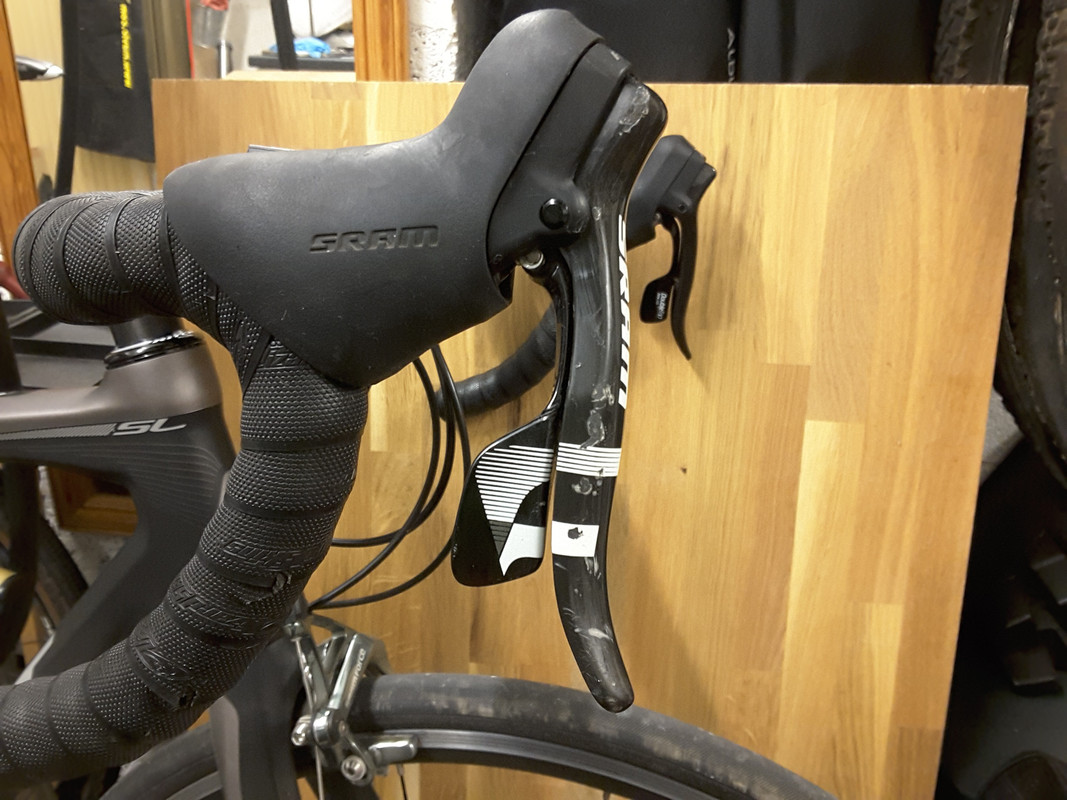 The levers had been in pretty great nick despite their vintage, so a bit miffed but guess could have been much worse. Thankfully it was a fairly slow speed slide...probably comical to watch.
So, am I best to wet/dry sand around the chips, then over with some clear nail varnish? I jnow the chips will still be visible but looking to protect against further lifting of paint mainly. Might pick up a replacement right hand lever if I can find one cheap, but until then....
Cheers
Titus Silk Road Ti rigid 29er - Scott Solace 10 disc - Kinesis Crosslight Pro6 disc - Scott CR1 SL - Pinnacle Arkose X 650b - Pinnacle Arkose singlespeed - Specialized Singlecross...& an Ernie Ball Musicman Stingray 4 string...