Forum home
›
Road cycling forum
›
Road general
Roof mounted bike racks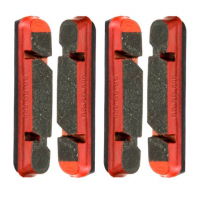 neeb
Posts: 4,430
I have one of those boot-mounted racks that I've only used once because 1) it's such a hassle to fit, 2) you can't open the boot when it's on, and 3) I always worry about the bike getting clipped or tailgaited when it's there..
The roof-mounted racks seem to be the best solution, but I'm absolutely terrified of the prospect of forgetting I have several thousand pounds worth of carbon on the roof and going underneath a low bridge or barrier..
I just know that I'm the kind of person who is likely to end up doing that at some point..
If you use one of those racks, what safeguards do you employ to avoid this? How commonly do you encounter obstacles low enough to pose a threat and how do you anticipate them?