Forum home
›
Road cycling forum
›
Your road bikes
My new gravel bike - pretty sure I got something of a bargain!
leythervegas
Posts: 191
So I'm an occasional mountain biker who tried road biking many years ago with hilariously bad results. (bought the wrong bike basically). So I was reading recently about gravel bikes and their all round abilities which seemed to suit me perfectly. I drove to Merlin cycles, Ribble cycles and Winstanley bikes today and got a feel for them and what's out there. (I resisted a beautiful Orange at Winstanleys for £899). Got home, put the kettle on and started looking at what else there was online and this popped up for £399.....
https://m.gooutdoors.co.uk/kona-rove-al ... ke-p399869
I have only ridden it round the block but am going to do the next few commutes on it. Really like it so far, seems of decent quality but with the cheap price I have room for upgrades although I have zero knowledge of road bikes so any suggestions will be welcome.
url=
http://s1066.photobucket.com/user/leythervegas/media/HINDLEY-PC/IMG_20190215_174628_zpsyrykw791.jpg.html]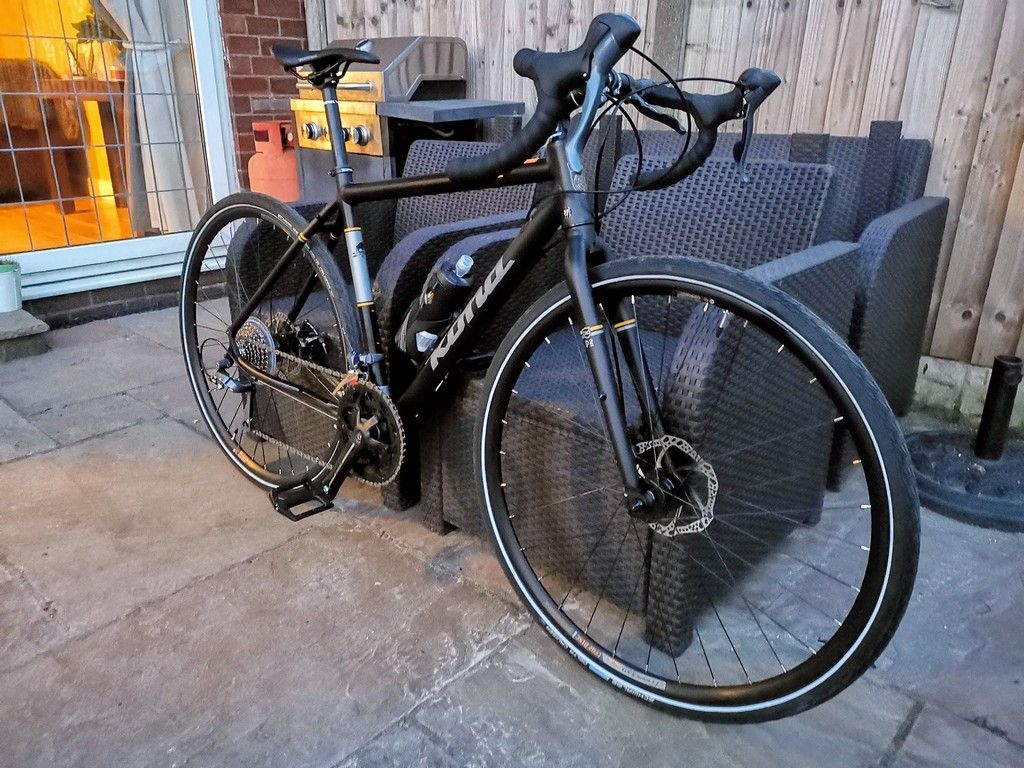 [/url]