Forum home
›
Stolen & found bikes
›
MTB stolen
Giant XTC Composite 26" - Birmingham
chrisivens
Posts: 10
Today I lost what feels like my right arm. I used this daily to get to work and with a quick tyre swap it was ready for the trails. Frame number GE1U2003 and Bike Register number: 2399701127 Some parts have been changed since the photo though.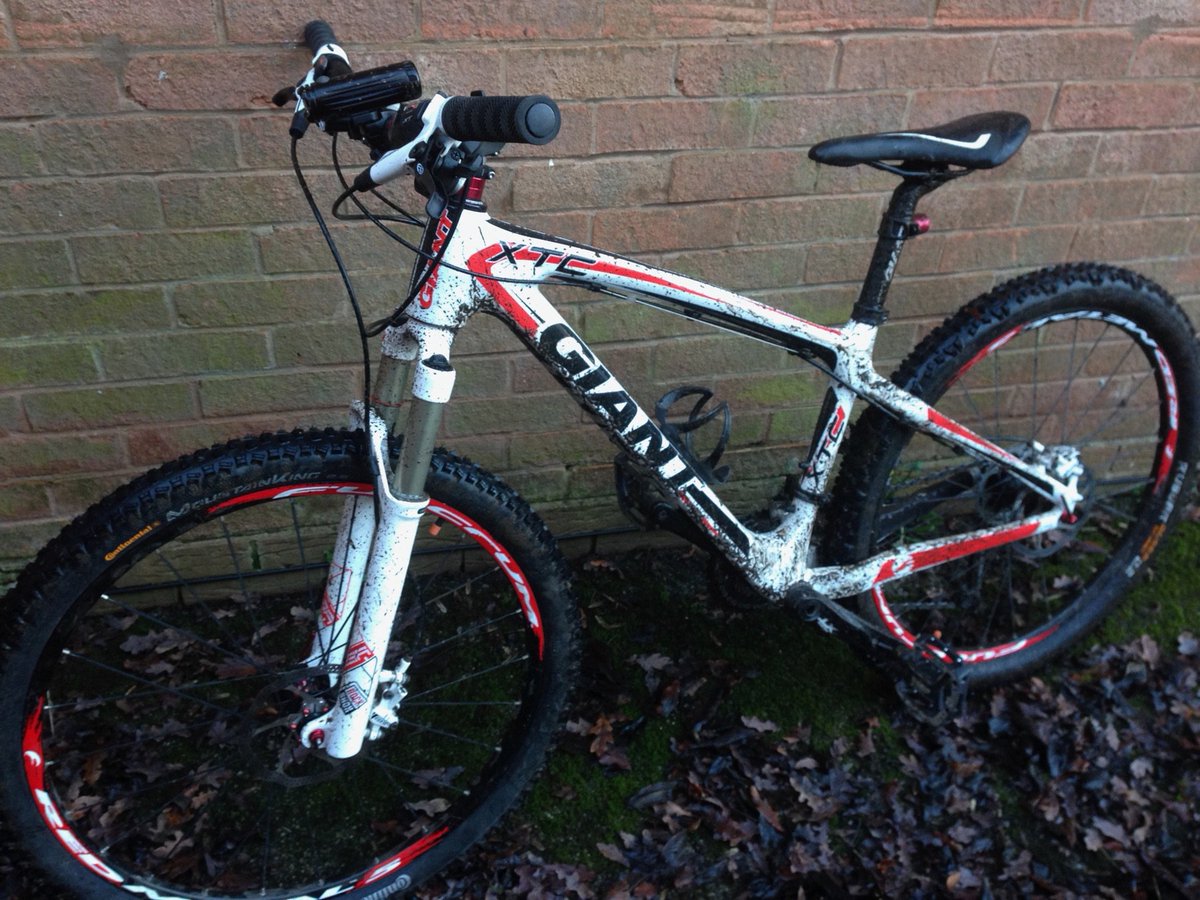 Stolen from a Network West Midlands Cycle Hub in Longbridge, Birmingham on Monday 4th Feb.
Las seen with the following spec:
Red ODI grips
XT drivetrain
XT Brakes
Saint Pedals
Schwalbe Marathon GT 365 tyres
Fulcrum Red Metal 5 wheels
Charge Saddle
FSA stem and handlebars
Removable items (just in case)
Lezyne Zecto drive front light
Cateye front light
Lezyne Femto drive rear light
Topeak rear mudguard
BBB Bell
Distinguishing marks:
Small nick in the white paintwork on the edge of the top tube about half way along
Bike Register code above the bottom bracket on non-drive side.