Forum home
›
Road cycling forum
›
Narrower bars - has anyone NOT got on with them?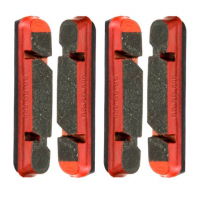 neeb
Posts: 4,445
Thinking of switching to 38mm bars (from 40mm, although with 42mm drops). Basically for the aero benefits.

A lot of people seem to rate narrower bars, but has anyone found that they haven't got on with them? Thinking about comfort over longer rides, possible affects on handling etc.

My shoulders are probably 40-41cm centre to centre (i.e. between pivot points, maybe about 43-44cm total external width).