Forum home
›
Road cycling forum
›
Workshop
Front shifting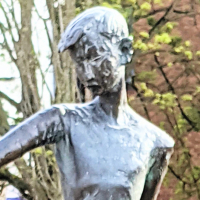 DeVlaeminck
Posts: 8,305
11 speed Ultegra mech and shifters, not sure what series but the front mech does not have a screw to adjust cable tension.

Cable is routed to the left (as you look from behind) of a little pin on the mech and the right of the securing bolt.

Rings are Praxis 50:34 and cranks 3D Rotor sold as compatible with 11 spd Ultegra with a power2max power meter.

Problem is a reluctance to shift up to the big ring. It's as if the cable has to be so tight and move the mech so far it is then impossible to eliminate cable rub in several sprockets.

It's annoying me, I can ride the bike but the shifting is worse than on my Tiagra knockabout bike. I've tried moving the mech up and down, it's braze on but tried angling it.

Is there something I'm missing, is this typical of moving away from shimano rings, is there another series of Ultegra and this would work great with that one but not mine?
[Castle Donington Ladies FC - going up in '22]