Forum home
›
Road cycling forum
›
Road general
Cycling and skin cancer (again)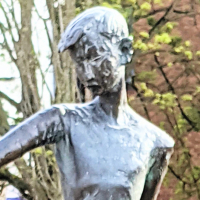 DeVlaeminck
Posts: 8,683
I know it's been discussed on here before but the article on the website has got me thinking.

I slap on sun screen but like most cyclists my arms, legs, neck and face get pretty tanned. My kids laugh at how brown the back of my neck is but I can't imagine cycling with a scarf in summer like the guy in the article - though obviously a melanoma scare would have me wearing full body cover.

Anyone tried one of these mineral sunscreens mentioned in the article?

Anyone used the arm sun protector things and are they really cool in hot weather - I run fairly hot and sweat lots.

Is a cap more protective than a helmet and are road cyclists going start using helmets with peaks, I even googled a cycling cap with material to cover the neck...no like most I wouldn't be seen dead in it but it probably makes sense.
[Castle Donington Ladies FC - going up in '22]