Forum home
›
Road cycling forum
›
The cake stop
Bathroom furniture/ceramics - even more rip-offs than sports-car branded high-end road bikes?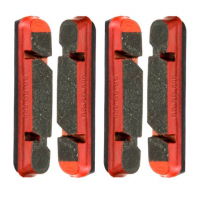 neeb
Posts: 4,446
So I'm looking for a new bathroom sink with a couple of drawers underneath it ("vanity unit" I believe the term is..).
There's a perfectly good looking one of the ideal dimensions on ebay for £168 with free delivery. Classy modern design, sink made of real glazed ceramic rather than papier mache or something, perfectly functional moisture resistant gloss-finished MDF.
Passing by a boutique-ish bathroom store today I pop in, ask what they have and am shown something that looks pretty similar to the above. £1600!!!
I scoff politely and ask exactly what is you get by paying 10x more for a bathroom sink. The sales guy mutters something about finish, type of porcelain and (I'm not making this up) "German engineering" on the drawer closures..
Is there something I'm missing? I mean, I get paying a little bit more for quality and reliability, but it's a ceramic sink with a couple of drawers underneath it, not a jet engine. To my completely untrained eye it looks almost identical to the £168 one. Why on earth is there a market for £1600 bathroom sinks? Is it a brand thing? Are there people who actually recognise bathroom furniture brands and go "ooh, a Smithers & Shankton, classy!" ?
Will the £168 sink melt if I run the hot tap too long?