Forum home
›
BikeRadar team
›
Discuss the website with the team
Problems with DISQUS moderation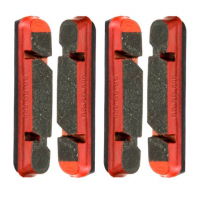 neeb
Posts: 4,467
I'm having problems with moderation of my comments on articles on the main BR pages by DISQUS and/or BR. I've just had a long post blocked by DISQUS because it was "detected as spam", when clearly it is nothing of the sort (neither does it contain anything offensive). Another follow-up post has apparently not been flagged as spam but remains invisible. This happened to me once before and I was told by DISQUS that these spam detections are automatic and should be reversed by BR. When the comment hadn't been reinstated several days later I attempted to contact you about it (twice) and received no reply. This time I am taking a different approach by contacting you here.
1) Can you please ensure that if DISQUS flags comments as potential spam that this is reversed immediately by BR staff when it is inappropriate?
2) If comments are to be permanently blocked, can you ensure that the posters receive an explanation for this, through DISQUS if necessary?
The thread I am talking about is here, and I am posting under "Neil".
http://www.bikeradar.com/road/news/arti ... 3260112032