Forum home
›
Commuter cycling forum
›
Commuting chat
SPD shoes that are good to walk in and look semi normal
daniel_b
Posts: 10,994
Evening all,
I took my Langster out for the first time today shod with mudguards, a rack and notably FLAT pedals, to ride with my gf and my little girl, to go and find a steam train that was refuelling at a nearby station.
I've even fitted a stand to the rear stay :shock:
It has destroyed what was a beautiful bike, but I was messed around buy a buyer, and decided to sod it and put it to work.
The reason I fitted flats, is that I wanted a town\pub bike that I could just hop on and ride.
I had forgotten quite how bad flat pedals are - admittedly it was moist out there, but my shoes were not gripping very well at all, and putting down any power seemed precarious at best.
These are the Wellgo V8 Copy pedals I opted for: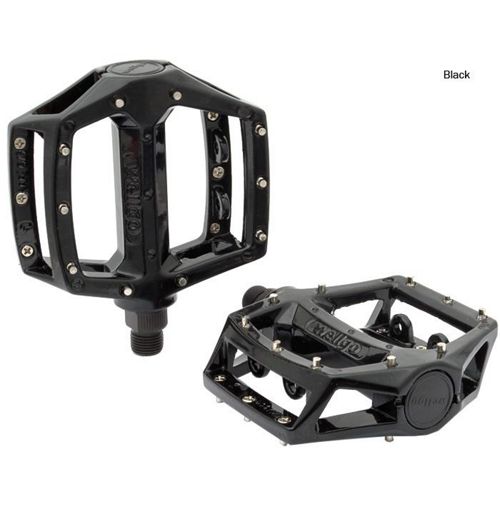 So, what I am planning to do now, is refit the M520's and then look for a shoe that is designed to take a cleat, but that is fairly, or more flexible.
I have plenty of (black and yellow) spd shoes, but they all have rock hard carbon soles, and although you can walk in them, they aren't ideal.
Any shoe gems out there, models, or makes I should be looking at?
Ideally, if there was one out there where the surrounding tread meant the cleat was completely recessed that would be even better.
Budget - up to £100, preferably half that, but appreciate this may be a bit more niche, so less offers out there.
Felt F70 05 (Turbo)
Marin Palisades Trail 91 and 06
Scott CR1 SL 12
Cannondale Synapse Adventure 15 & 16 Di2
Scott Foil 18