Forum home
›
Road cycling forum
›
Indoor training and turbo forum
Zwift questions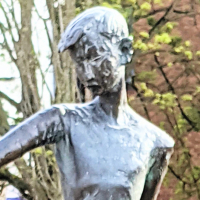 DeVlaeminck
Posts: 8,464
I used to do a fair bit of turboing in the garage in Winter but last two years I've been seduced into a gym membership and wattbiking with a few weights and core exercises for afters.

This Winter thinking of going back in the garage and trying zwift - but being totally non-techy not aure of the best route.

First off my wifi barely reaches my garage - but I do have power in there. I think I'm right that I can run my wifi through the plug sockets because my son does it for his PS4 - but he plugs it straight into the PS4. Is this a goer with zwift and does it limit my choice of set up? I could get te position of my wifi router altered which might make a difference but my garage is till going to be 15 metres from my house (currently it's in the far corner from the garage).

I've got a choice of a smart turbo or a power meter? Any pros and cons given I don't have either as things stand and I don't really want to get both! I have an oldish laptop, an ipad a few years old and no TV in the garage.

Apologies if I'm repeating old questions .
[Castle Donington Ladies FC - going up in '22]