Forum home
›
Road cycling forum
›
The cake stop
Debt Chasers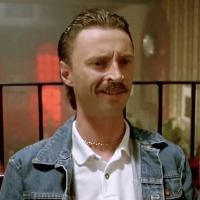 orraloon
Posts: 10,552
Was going to put this in the TrivialThings thread but started to think of the wider issue, after yet another misdirected call this morning: "Is that Mr X? No, it's Mr O. Click"

Debt chasing firms. I know they exist, and I understand that firm A/bank/whatever will sell on defaulted debts for a discount to 3rd party firms to chase up.

We took over this landline number getting on for 5 years ago, would have been a reallocated BT one as previous owners took the number with them. So assumption has been that whoever had the number before must have done a runner on some debts, hence the periodic wave of nuisance calls, ranging from semi sensible, oh sorry you have been troubled, I'll update our records, through abrupt hang-up to automated messages like the daily series left last week.

Couple of questions. How long after a number is given up do BT reallocate it to active use? Trying to assess for how long this debt has been going, 5 years plus how long.

How widespread are these debt chasing firms? Is this the reality of the UK in the 20teens? From the pattern of calls, get a spate of them for a while, then nothing, then another spate of them, nothing... appears that one debt chaser will have a go at getting some payback for a while, give up, sell(?) the debt on again to the next, and round and round it goes. And all no doubt counting towards UK productivity stats.

At least, I assume, there is no connection made between the debtors' BT number and our address, as haven't had the boys round, as yet...