Forum home
›
Mountain biking forum
›
Your mountain bikes
2017 Whyte T130C RS
lawman
Posts: 6,868
After a relatively brief 18 month love affair with my now old Foxy, I decided I was never going to be #Enduro or supergnarbro etc. Incredibly capable and fast as the Foxy was on more mundane XC/trail stuff it just didn't feel as lively as I'd like and I've been yearning after something a little more XC based over the last 6 months or so. I flirted with the idea of a short travel but still fairly agro 29er, having a ridden a Yeti SB4.5c and being totally blown away, but there was no way I could a) justify £3k on a frame and b) live with the added nightmare of the switch link. The same day I rode the Yeti I also swung over a leg over several Whyte T130's. I was pretty much set on going down a tier or two spec wise from what I normally have, with a new house now money isn't exactly flowing atm. The alloy T-130 RS was excellent, as was the S. And then I rode the Works version and all of a sudden it wasn't so easy. In the end I kind of ended up in the middle with a 2017 T130C RS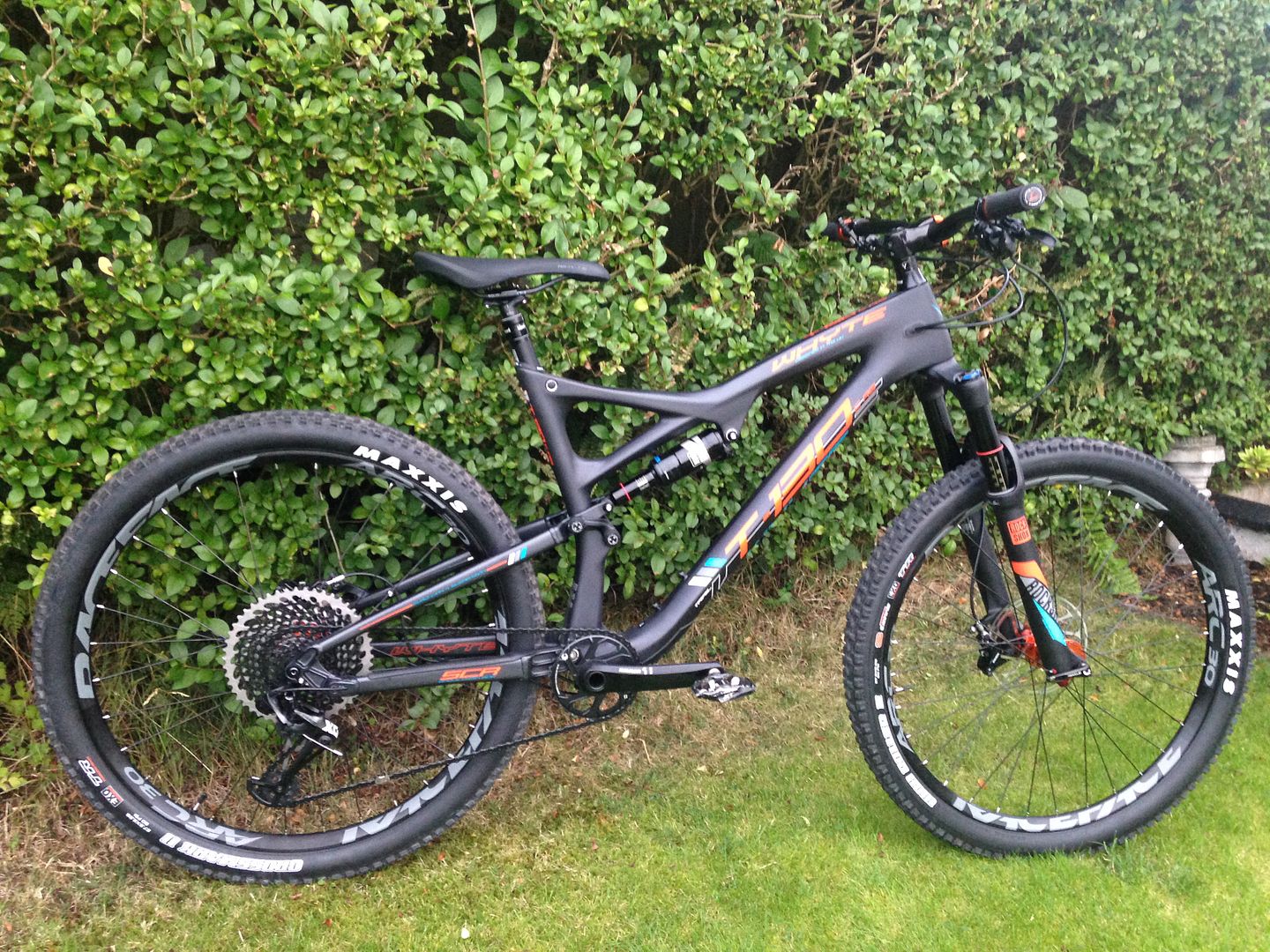 The spec is excellent without being too flashy and a few firsts for me as well, with this being the first bike I've ever owned with SRAM gearing and brakes, first Rockshox rear shock and first time back on Rockshox fork for the best part of 5 years.
I was intrigued by how I'd get on with the X01 Eagle, I've never struggled for gears with a 34-42 bottom gear, so a 34-50 was always going to be interesting.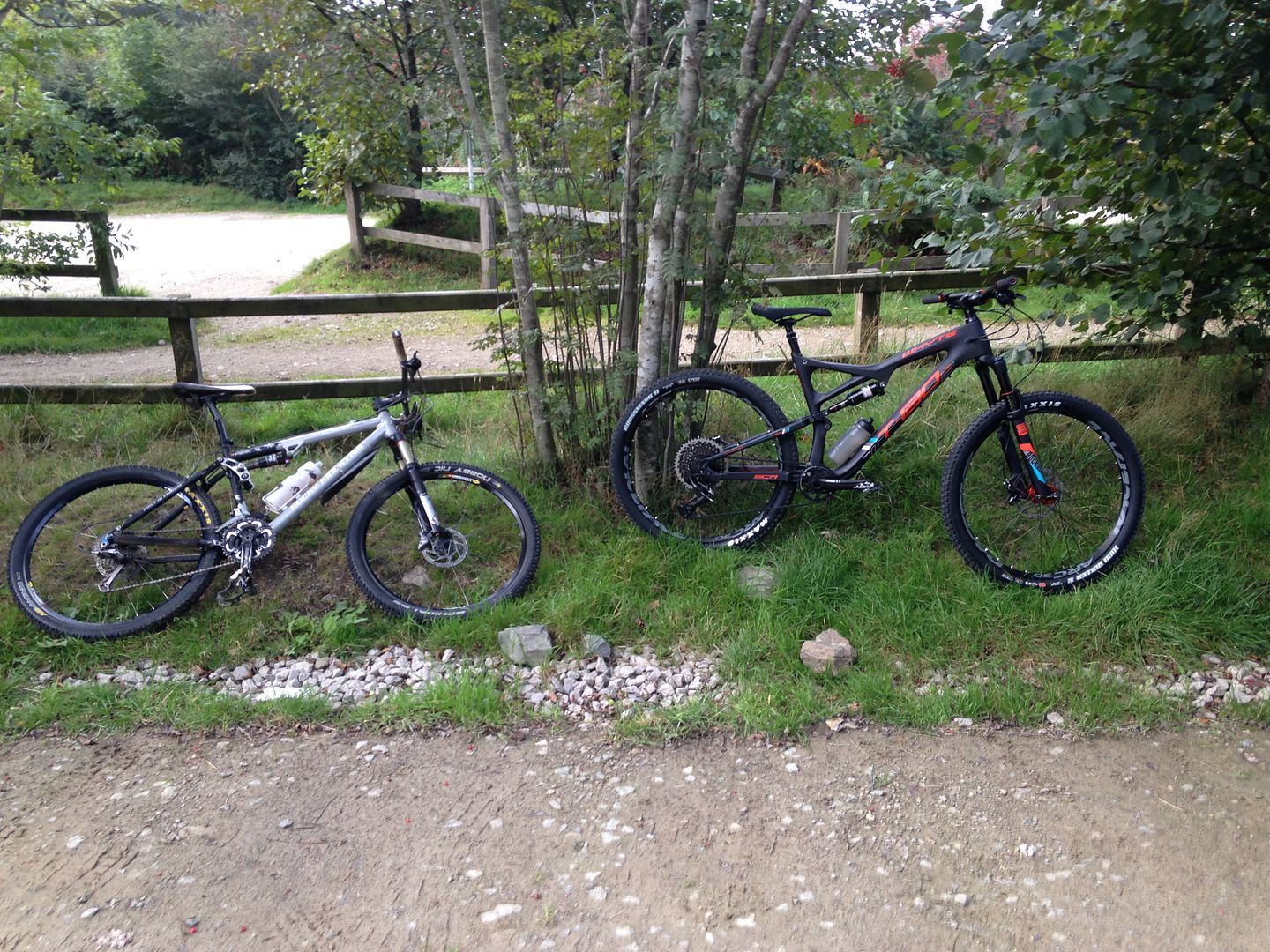 Took it for it's maiden ride last night, just a quick blast round Llandegla with my old man. First impressions are this thing is mega! The overall feel is exactly what I was after, livelier and more XC feeling than the Foxy but still with loads of stability. The back end feels incredible too, there is so much mid-stroke support the bike fires out of compressions and off jumps like nothing I've ridden before. The Pike is a big step up from the last RS fork I owned, a Revelation from about 2010/11. Actually felt as good as my old 36, needs a little air out as I was barely getting 2/3rds of the travel but with a bit of fine tuning it should be an awesome fork. The X01 Eagle is next level. I don't usually like SRAM, I think most of their kit feels and looks cheap but this Eagle stuff is just incredible. Smooth changes, massive range and it feels pretty damn good overall.
Overall chuffed to bits with this and looking forward to racking the miles up