Forum home
›
Road cycling forum
›
Your road bikes
Updated Kinesis stable
ti_yred
Posts: 52
Hi all,
Recently updated my Kinesis Racelight Gran Fondo Ti v2 with new wheels and hubs from Hope. Mavic Open pro 32's with Hope Mono RS hubs, a new Pro Turnix saddle and black bar tape to match: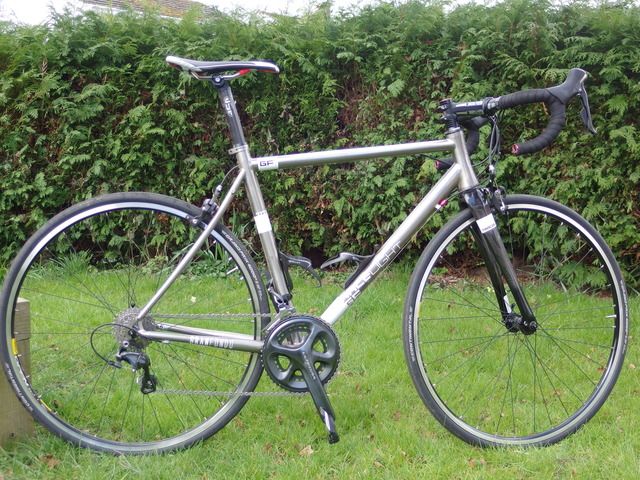 And I've got shot of my Ribble Winter 7005 frame for a Kinesis Racelight T2 v3. Reason being the frame geometry is almost identical to my Gran Fondo which suits me to a tee, the Ribble being longer in the top tube mainly, so its a more comfortable ride (important when you turn 45 and work outside all day for a living!)....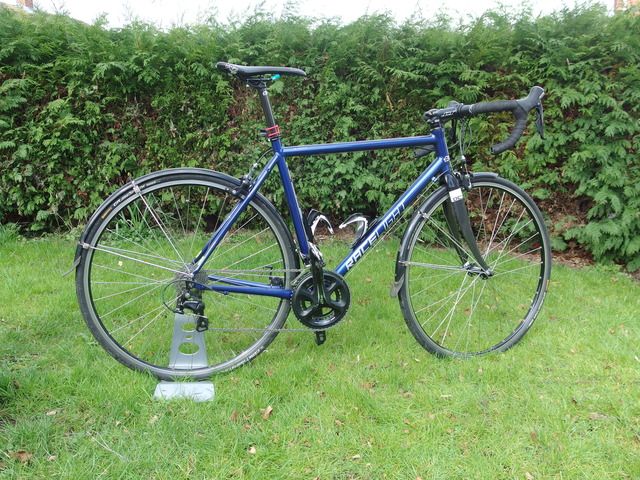 Have transferred all the 105 5800 components over from the Ribble with the exception of the front derailluer (need clamp on for the Kinesis) and brakes which is a shame as the 105 brakes have great stopping power, but again I needed long drop brakes so have gone for the Tiagra level R451 calipers which work just fine with upgraded pads.
Whels are Mavic Open Pros 32's with Hope Mono RS hubs again. Pro Turnix saddle and bar tape, Pro LT stem and the old bars from the ribble.
Happy Days