Forum home
›
Road cycling forum
›
Your road bikes
Wittson Suppresio custom
loumacari
Posts: 19
Hi all
With many thanks to Mr Branson for his very kind offer of free money for two years, here is my new bike...
Pics: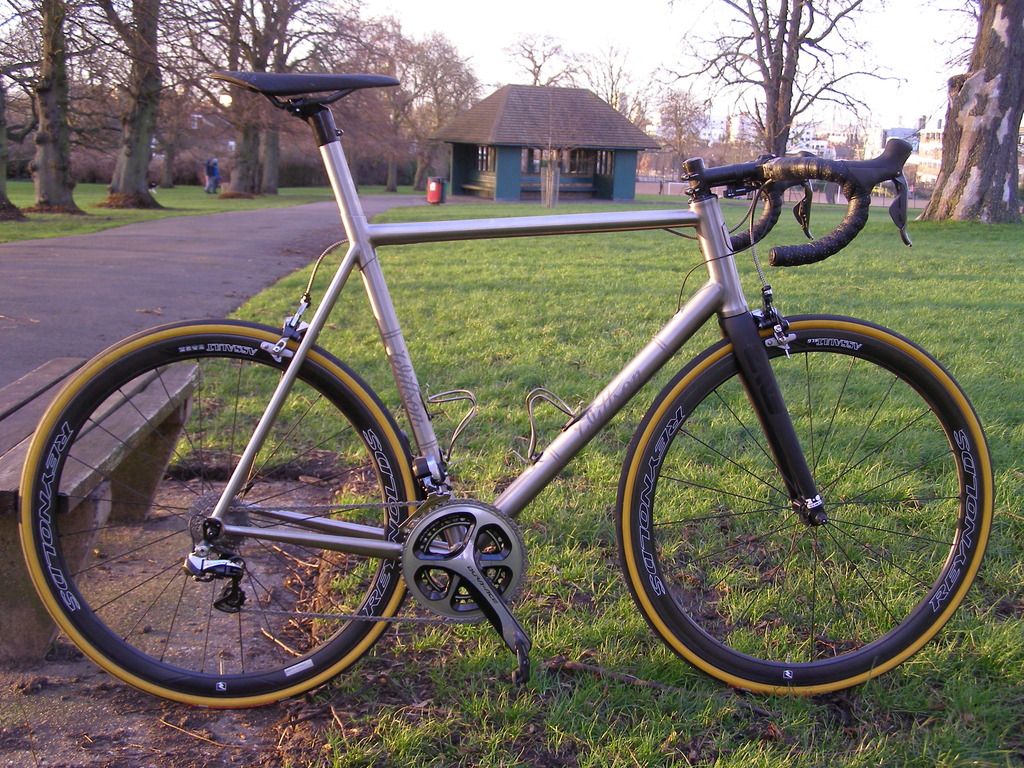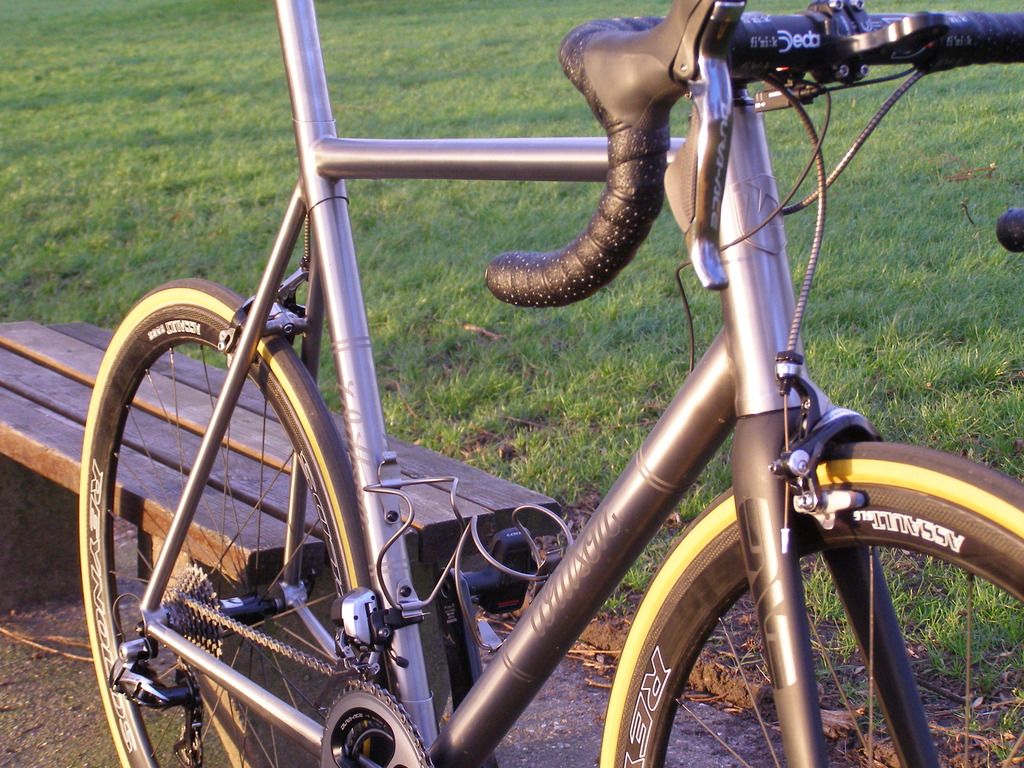 Frame: Wittson Suppresio (custom)
Forks: Enve 2.0 (i blacked out the logo with some fleabay decals)
Bars: Deda zero 100
Stem: Deda Superleggero
Headset: Chris King
Bar Tape: Fizik
Groupset: 9070 Di2
Cables: Yokozuna (had these left over from my other bike - particularly pleased with how well the colour matches the frame)
Seat: Arione R1 carbon
Seat Post: integrated
Seat Post Clamp: Ritchey 'Topper'
Pedals: Keo carbon blade 2
Wheels: Reynolds Assault SLG
Tyres: Vittoria Evo Corsa
Accessories: Some very DIY Di2 shifters on the bars. (Functional if a little rough around the edges - and still need to fix to the bars.)
Weight: dunno!
Debating whether to pull off the Reynolds decals - views? (and, if so, tips?!) Will trim remaining steerer tube excess once settled on stem height. If interested in the brand, check out wittson.com. They were easy to deal with and patiently responded to my myriad questions! (And yes, i have long legs)