Forum home
›
Commuter cycling forum
›
Commuting chat
Not riding and MTB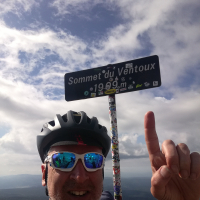 mtb-idle
Posts: 2,179
Well, as it says really.
I'm usually a four or five days a week commuter, 18 miles each way, racking up about 12,000 km a year but I did my knee and hamstring in on New Years Eve and have only managed to commute twice this year. Once on 4th January which confirmed that yes, I had really hurt myself and one earlier this week under physio's advice.
So in an effort to distract myself I'm keeping myself excited about riding by booking not one but two weeks in the French alps this year. One for MTB and the other to follow Le Tour with my road bike. I'm also planning on riding to Brussels over the May Bank Holiday weekend with my Saffer mate Greg.
And to support these endeavours I've also bought myself a Gabba 2 short sleeved jersey and a GoPro Hero 4 Session to replace my mk 1 HD Hero which got drowned last July whilst descending La Toussuire in a massive thunderstorm moments after watching Nibali, Quintana and Froomedog cross the finishing line.
Finally, prompted by the arrival of the Session I've edited the last of the footage from my MTB trip last year, captured on the trusty mark 1 GoPro.
:arrow:
Ride On!
Hope you like it 8)
FCN = 4