Forum home
›
Commuter cycling forum
›
Commuting chat
Are you a "Scorcher"?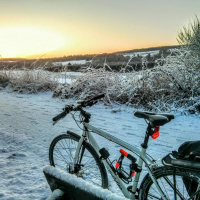 seajays
Posts: 331
Love this - Christmas always brings out the nostalgia in me...
http://issuu.com/carltonreid/docs/scorchersbloomers/1?e=0
"The desire to ride at an unreasonably high speed may become morbid... The ever lasting scorcher, bent like a hoop, and with sunken cheeks, ought to be quite sufficient warning against this abuse."
(Found on
cycling and the law
)
Cannondale CAADX Tiagra 2017
Revolution Courier Race Disc '14
My Strava