Forum home
›
Road cycling forum
›
Track
Wheels - new bike ?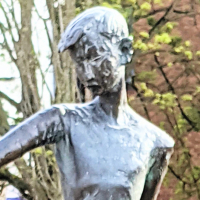 DeVlaeminck
Posts: 6,321
edited November 2015
in Track
If am hoping to pass the accreditation at our local track soonish and plan to do some SQTs, possibly the track league at some point or I might just stick with them and regular club sessions. 3 options on a bike are :

- Use my current steel Fuji track - it cost me under £300 brand new so I'm guessing it's not the greatest but it's the only track bike I've ever ridden other than a couple of hire bikes I've not got a lot to compare it to.
- I've got a set of mavic rimmed box section sprint wheels in the shed that came with an old grass track bike I used to ride - I could get a Dolan Pre Cursa Frame and a few bits and build a bike up.
- Get something second hand for £400 ish.

I'm thinking option 2 or 3 but am I being unfair on the Fuji - I'm I just going to be swopping like for like ?
AFC Mercia women - sign for us