Forum home
›
Road cycling forum
›
The cake stop
Any dentists - real or amateur want give an opinion?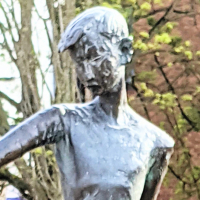 DeVlaeminck
Posts: 8,223
Had a filling done in July, afterwards the dentists tells me it was a bit closer to the nerve than he thought but it "should" be OK. I wasn't, went back and he said there was a shiny bit on it which suggested it was too high and was starting to grind it down a bit but it was so painful he stopped and I'm not sure if how much he actually took off it. Says if it doesn't settle in time it'll need a root canal at £600 and a crown at £400 !

It's still giving me problems, it's manageable with painkillers and scotch (so not as bad as some dental pain) and if there's any chance another month would see it settle I'd give it a go to save shelling out what for me is a lot of money as I only work part time but I'm a bit concerned I'm just delaying the inevitable and if it flares up I'll be in for a week of absolute agony until I can get it done. I have thought about trying to get it done on NHS but the consensus seems to be they rarely do root canals and prefer to pull them for financial reasons - I'd rather try and get another 10-20 years out of it if I can.
[Castle Donington Ladies FC - going up in '22]