Forum home
›
Mountain biking forum
›
MTB general
Workmanship of the Year Award....

codfather
Posts: 359
....goes to chap on local Facebook site for these two beauties.
Having bought a Warhead stem and Warhead bars for my new build, I thought it would be fitting to complete the finishing kit with saddle and seatpost from the same range, even though the bike is no longer going to be a Nukeproof. Imagine then my joy at finding a "nearly new" saddle and seatpost for £35 including postage. I snapped them up and paid using PayPal goods and services, which when I received the items, I was more than glad of. Needless to say, I shall be returning these for a refund, then using a seatpost from the parts box with a Spoon
Exhibit 1) Saddle
Entirely twisted chassis, bent rails made even more painful for being Ti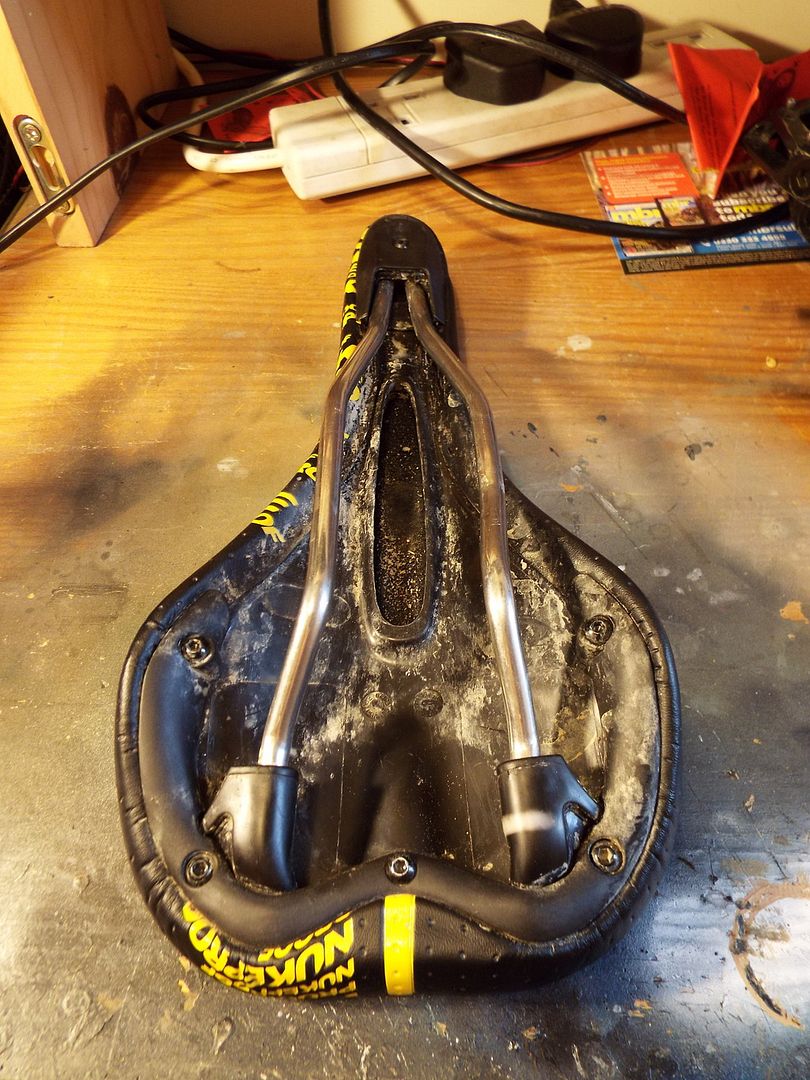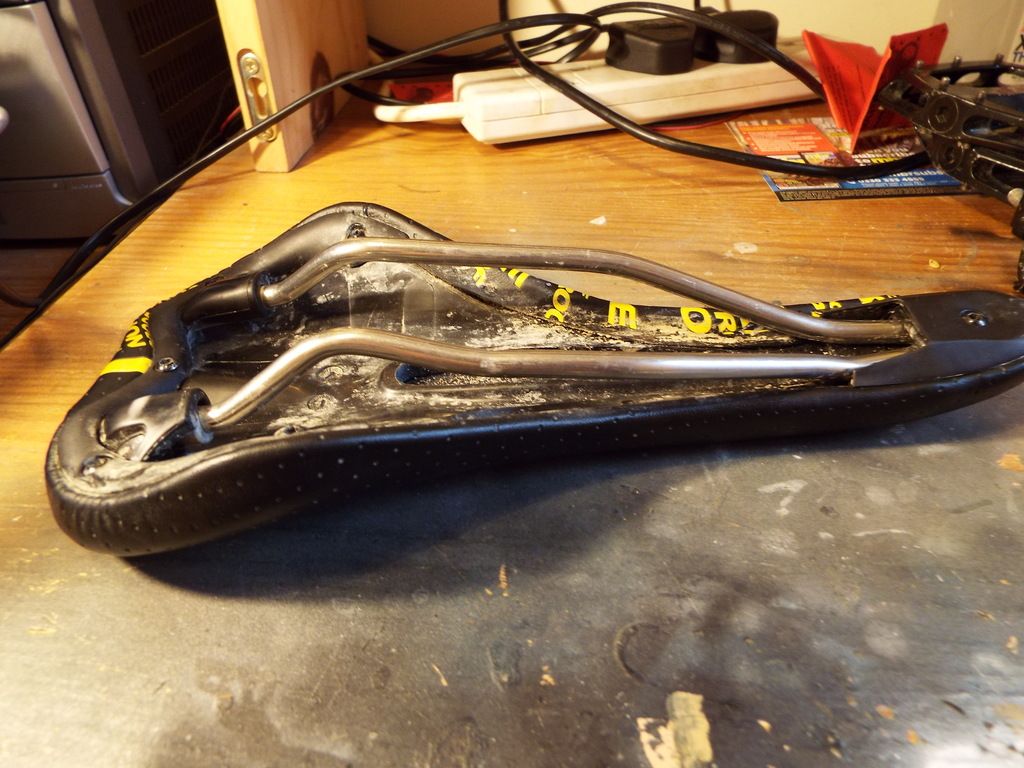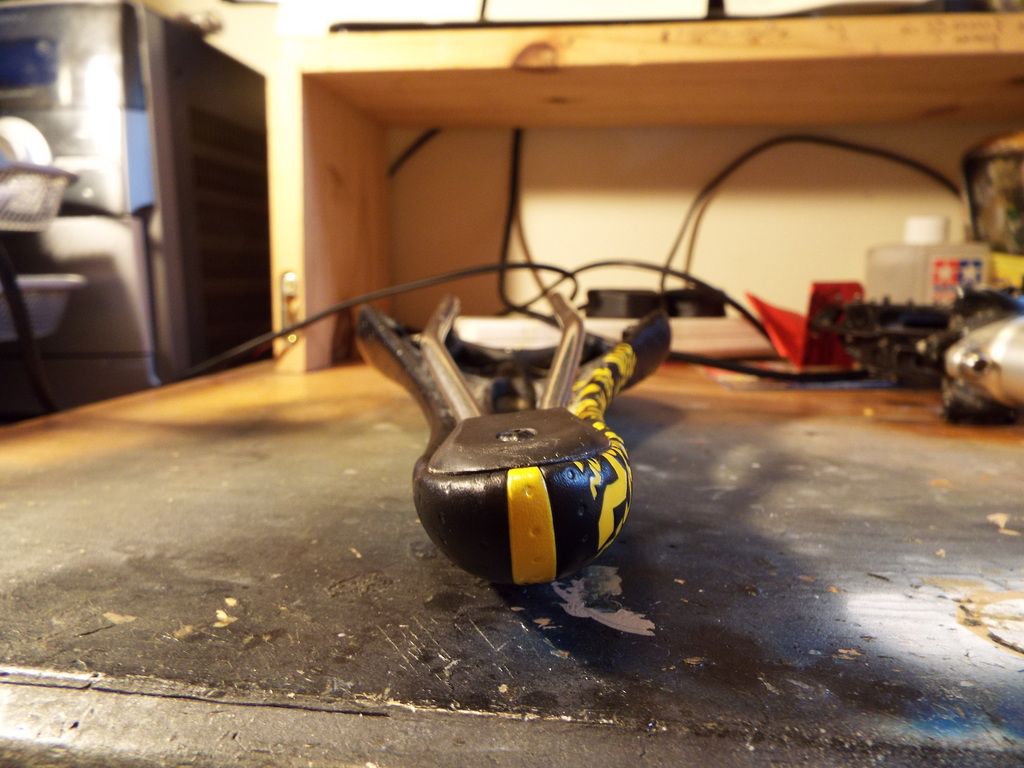 Exhibit 2) Seatpost
Seems to have been purchased by someone who ordered the wrong diameter and then thinned down using an angle grinder. Or a chainsaw. Hard to tell.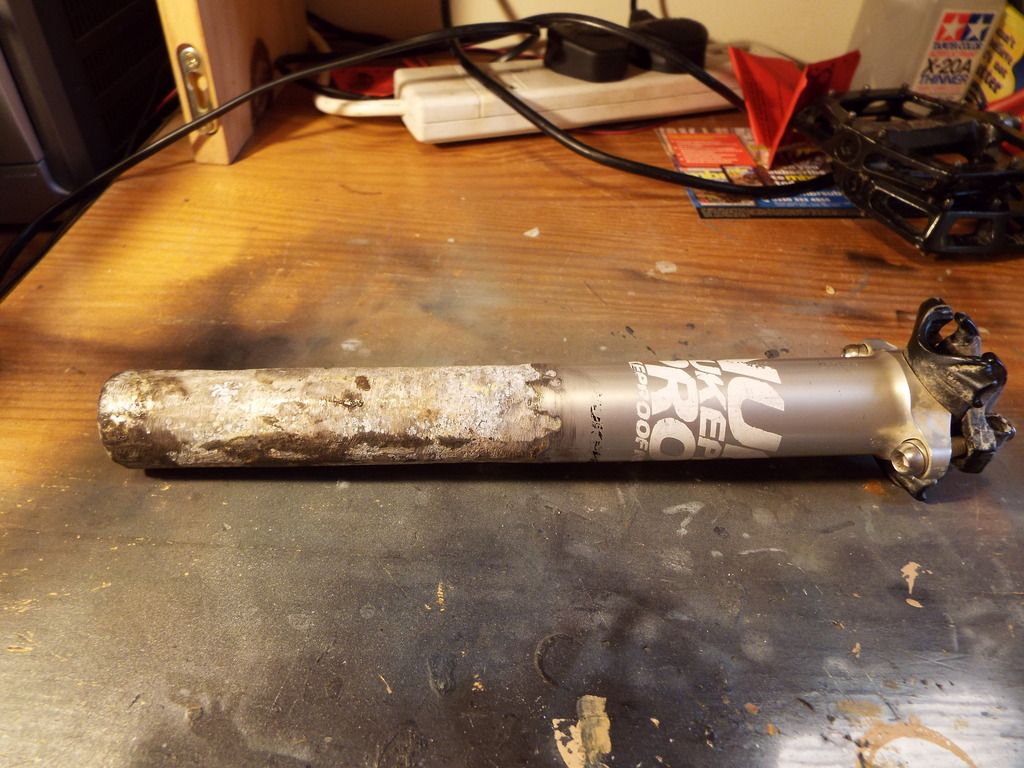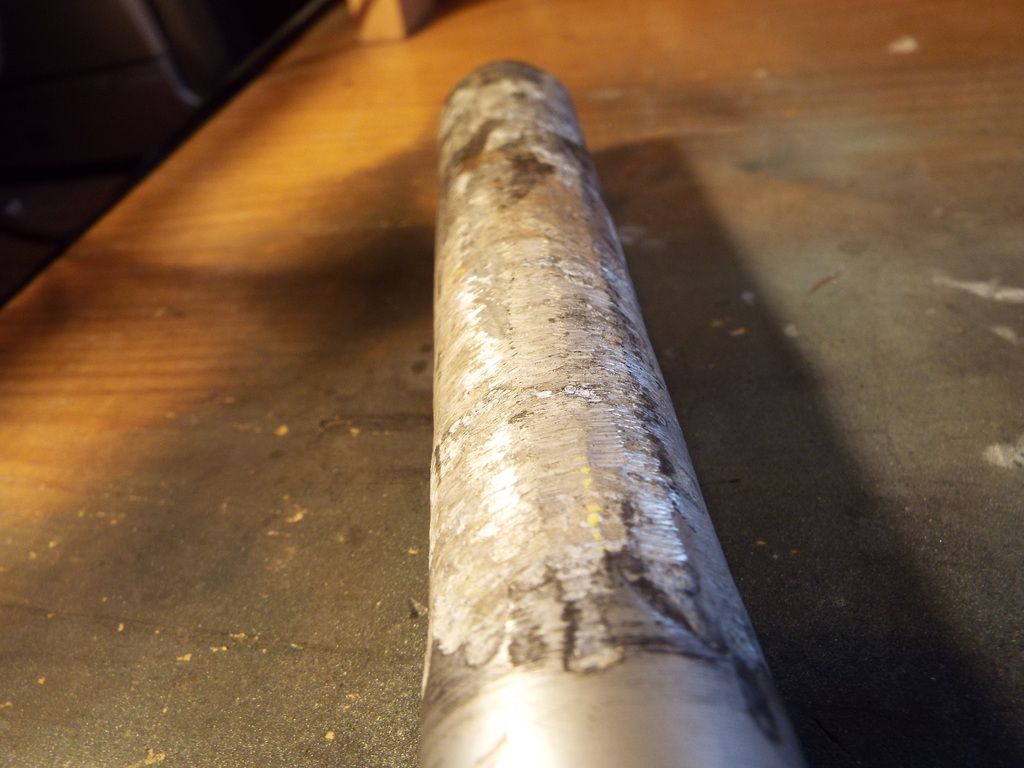 Current fleet
2015 Transition Scout
2012 Nukeproof Scalp
2016 Genesis Latitude
2012 Transition Double
2012 Transition Trail or Park

2006 Trek SL1000
2017 Fly Proton
???? Create Polo Bike