Forum home
›
Road cycling forum
›
Tours, routes, audaxes & organised rides
›
Tour & expedition
Ideas for French Tour to Ventoux ?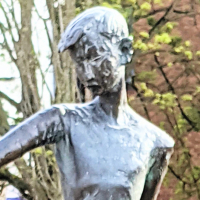 DeVlaeminck
Posts: 8,687
OK inspired by a few recent trips to the Alps I fancy going further afield and I'm trying to get a group together for a weeks riding point to point. Idea is we end up at Ventoux (because I know it'll help persuade people to come along) and spend the last day doing the 3 ascents (depending on the bike may do the Forest road too but unlikely). So looking at maybe 5-6 "stages" of maybe 80 miles a day - hoping to get a van and all do one days driving to set the tents up.

So basically I'm looking at a 400-500 mile (could be a touch more depending on terrain - if we end up carrying our kit it'll probably be less) route leading to Ventoux area.

My knowledge of cycling in France is pretty limited - Ventoux/Avignon area, Bourg D'Oisans and then bits of Brittany - can anyone suggest some areas that would be good to visit ? I quite like the idea of the quiter bits of the Southern Alps, I wouldn't mind ticking off a few classic cycling climbs too but I don't want to get sucked into missing the best bits of France just to visit places that are well known because they suit the logistics of the Tour de France.
[Castle Donington Ladies FC - going up in '22]