Forum home
›
Road cycling forum
›
Road general
Would you take this road bike "off-road"?
luv2ride
Posts: 2,362
Hi. Just picked this up 2nd hand for my 15yr old son (not bad for £320?!). Son now says he wouldn't mind mixing up routes with some bridle ways, etc.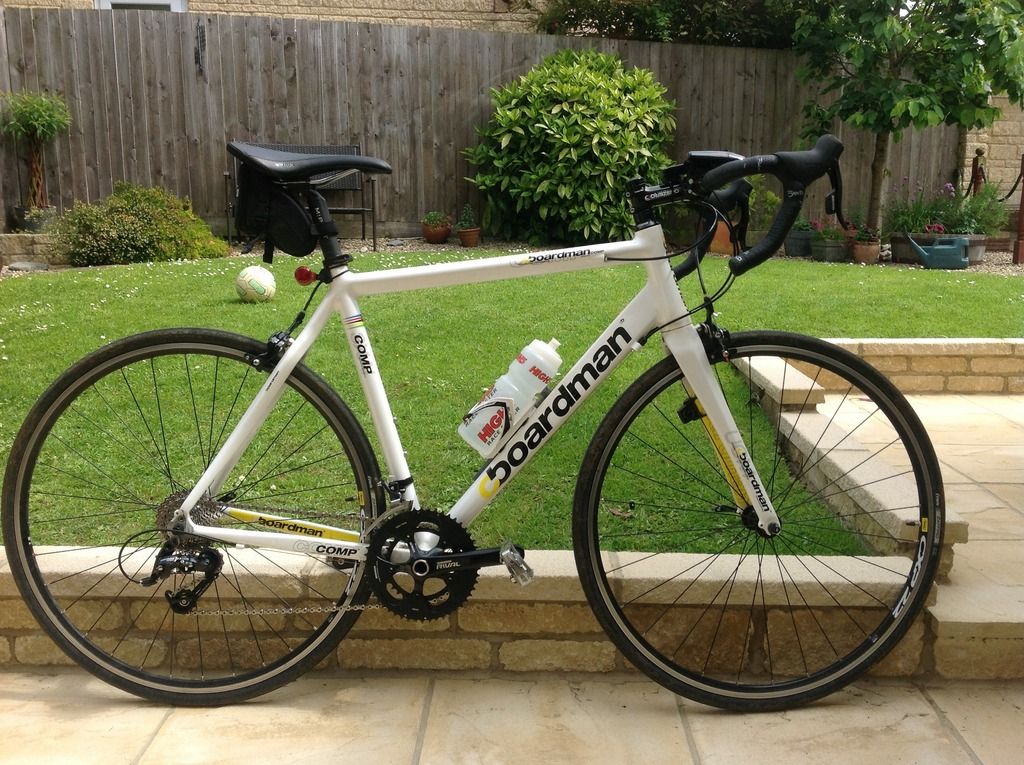 Rather than trying to hunt down a proper 'crosser, Im tempted to put some knobblies on as the frame has big tyre clearances, with its long drop brakes and mudguard fixings. That mahoosive head tube would also keep the front wheel tracking well I'd imagine. Would only be occasional dry, dusty trails, but would you risk it if bigger volume tyres would fit?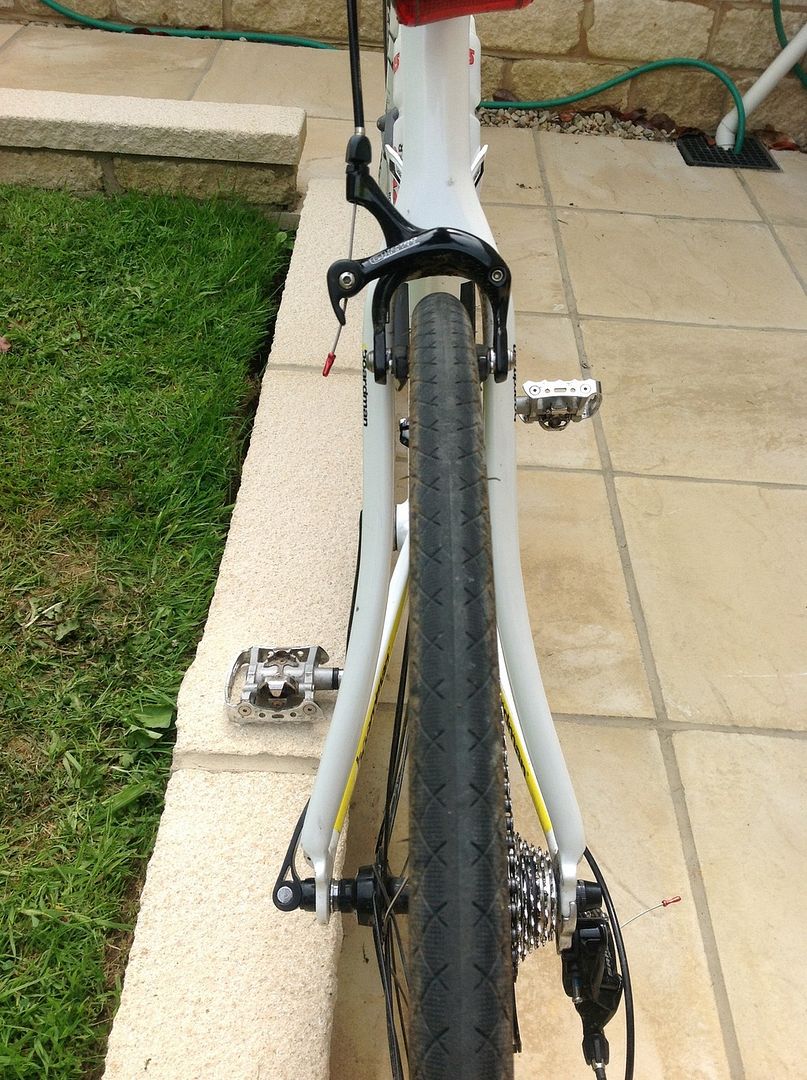 Scott Solace 10 disc - Kinesis Crosslight Pro6 disc - Scott CR1 SL - Pinnacle Arkose X 650b - Pinnacle Arkose 1x11 "monster cross" - Specialized Singlecross...& an Ernie Ball Musicman Stingray 4 string...