Forum home
›
Stolen & found bikes
›
MTB stolen
Apollo FIrecracker Mtb Black/White Stolen London
londener
Posts: 2
Hi there,
My Bike has been stolen and the cycle task force recommended posting on here to get the word out. I am hoping some of you lovely people could maybe be on the look out? It was a gift to me, and I used it every day to cycle to/from work.
It was stolen on Friday evening/Saturday earmy morning May 1-2 from around the Old Kent Rd/New Kent Rd area.
Crime number: CAD6404 May 2Frame Number: AA20205685Features include:
Identifying features include a green sticker on the handle that says "property of dneg." The back freewheel cassette (derailleur) has 6 cogs instead of 7 as it was replaced by me with one less cog than originally sold. Back break cable is too short on the brake and has broken off to it's holder with no clip. The ends of the handle bars rubber area pushes into the handle bars very easily.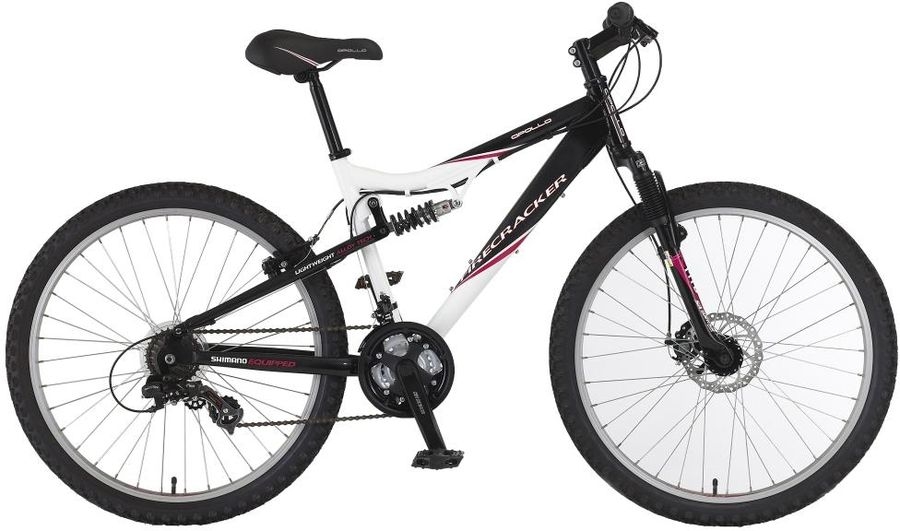 https://stolen-bikes.co.uk/stolen-bikes/apollo-firecracker-mtb-17%E2%80%B3/
Thank you very much for your help. I did check out Brick Lane and East Street Village as well as check around to local bike shops. I have registed everything with Bike Register and Immoblise as well.