Forum home
›
Road cycling forum
›
Your road bikes
Another member of the Road Logic Club
stevie63
Posts: 481
As per title I have recently bought and built up a Ritchey Road Logic in 51cm. I thought I would share some of the build photos though please excuse the Iphone quality of these: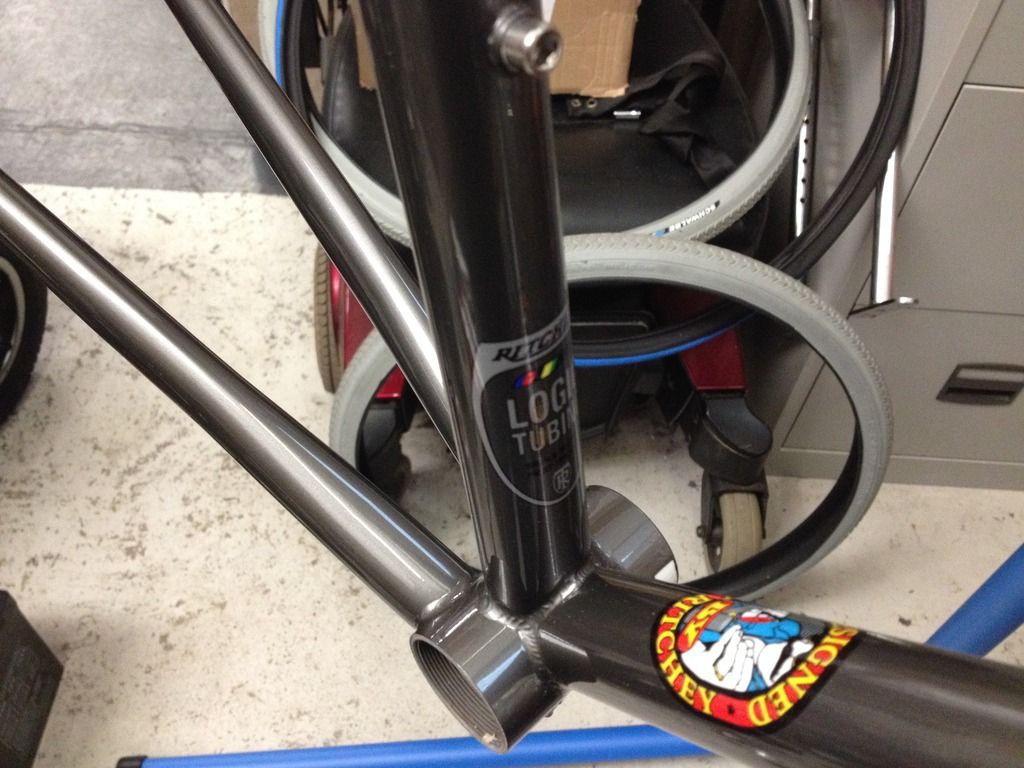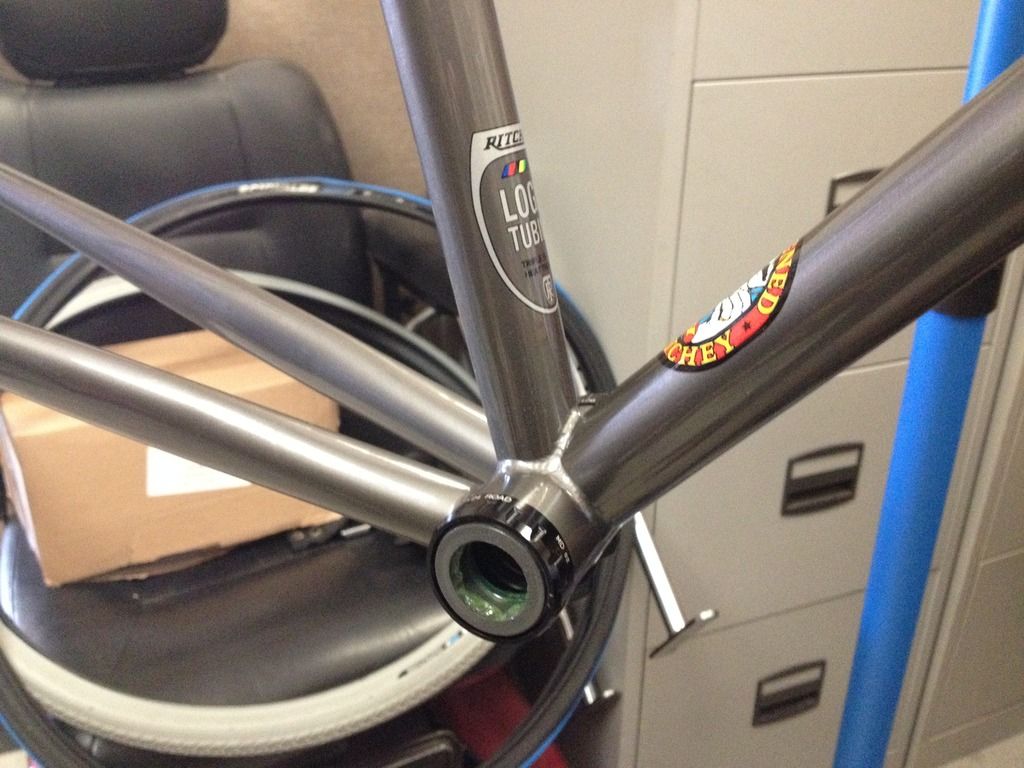 Full Build List:
Frame: Ritchey Road Logic Frameset 51cm
Forks: Ritchey Full Carbon
Bars: Use Summit Alloy 42cm
Stem: Thomson X2 100mm
Headset: Ritchey WCS Integrated
Bar Tape: Selle Italia Smootape Gran Fondo (Big mistake gets dirty far too easy though is comfy, probably just go for Black next time. Open to suggestions)
Front Caliper: 5800 Shimano 105
Rear Caliper: Sram Apex (saved a few quid and rear doesn't seem to make much difference)
Shifters: 5800 Shimano 105 11 speed
Front Mech: 5800
Rear Mech: 5800
Seat: Specialised Toupe ti 130mm
Seat Post: Thomson Elite 27.2
Crankset: Shimano Ultegra 46/36 165mm Cranks
Chain: Shimano 5800
Cassette: Shimano 5800
Pedals: Time iClic 2 Racer
Bottom Bracket: Ultegra 6800
Wheels: H Plus Son Archetype with Miche Primato Hubs 20 Front 28 Rear (Built by Cycle Clinic)
Tube: Whatever cheap generic tube a I last fitted
Tyre: Fortezza Tricomp 700x23 (will go for 25mm when wear out)
Weight: 8.4Kg
I have ridden about 100 miles so far and I am really enjoying the comfort of steel after having ridden Aluminium Bikes for the last few years. It just seems to float over the sort of cracked road surfaces that would jolt before. It is also less twitchy so I feel more confident whilst cornering. Oh and before anyone say anything I will not be slamming the stem any time soon as I am a slightly overweight 38 year old who doesn't have the flexibility. As it is the seat has been raised by 20-30mm since these were taken as the seatpost had slipped due to the seatpost bolt needing to be tighted above the usual 5nm.