Forum home
›
Mountain biking forum
›
Your mountain bikes
Stanton Slackline 631
frankspencer1979
Posts: 525
At a loose end this evening so thought I'd post some piccie's of my new bike in its latest state. Been flogging old parts recently so I've been able to upgrade a few parts and treat it to some shiny bits.
Stanton Skackline 631 18"
X-fusion Slant 130/160mm
Stans arch ex on hope pro 2
Hans dampf tubeless
Slx brakes
SRAM X7/X9 drivetrain with Superstar 32t chainring and Oneup 42t expander
Raceface evolve cranks
Renthal bars/stem
And most important, Kapz top cap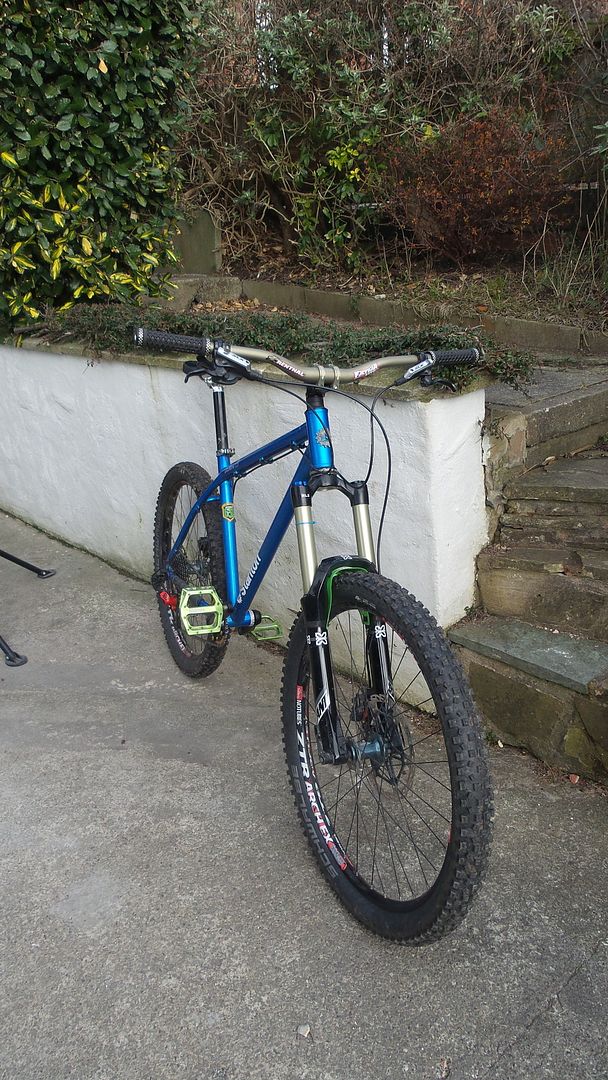 I'm pretty happy with the spec now, it's riding nice. It bombs down descents a lot more confidently than my Piglet, in part due to a much beefier fork than I'm used too. I've had it at Antur Stiniog where it held its own, it's definitely more capable than I am.
In reality it probably is a little too small for me, I'm 6'2 and officially should have a large frame, bit I've been on some big days out and got on OK so far
Today coming down Walna Scar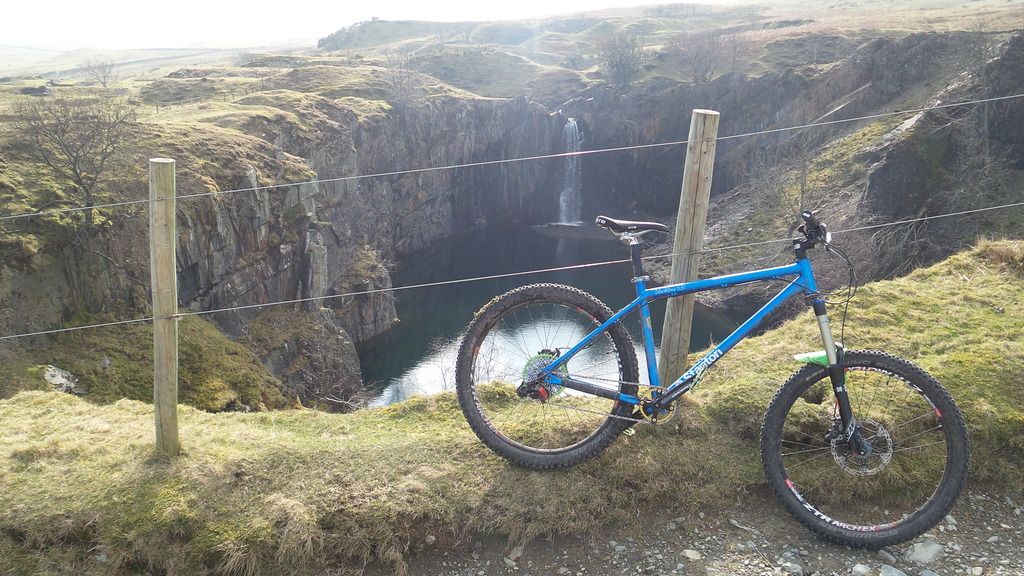 Today heading into Seathwaite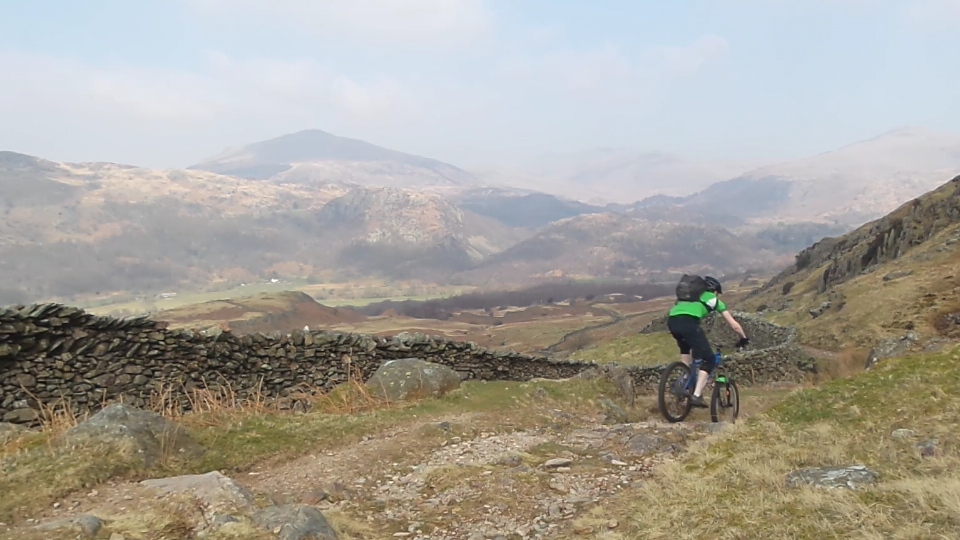 I've even managed to clear a tabletop on it, I was well proud of myself!
And finally my brilliant top cap which makes me twice as fast!