Forum home
›
Road cycling forum
›
Road beginners
Wheel trauma
Gasperoni
Posts: 41
At the end of my ride yesterday I thought something had stuck to my rear wheel and was catching. It turned out to be this. I didn't have any pothole run ins that day, but a pretty hefty one the day before which I thought I had gotten away with, so I guess it cracked and then opened up over the course of the next 50 miles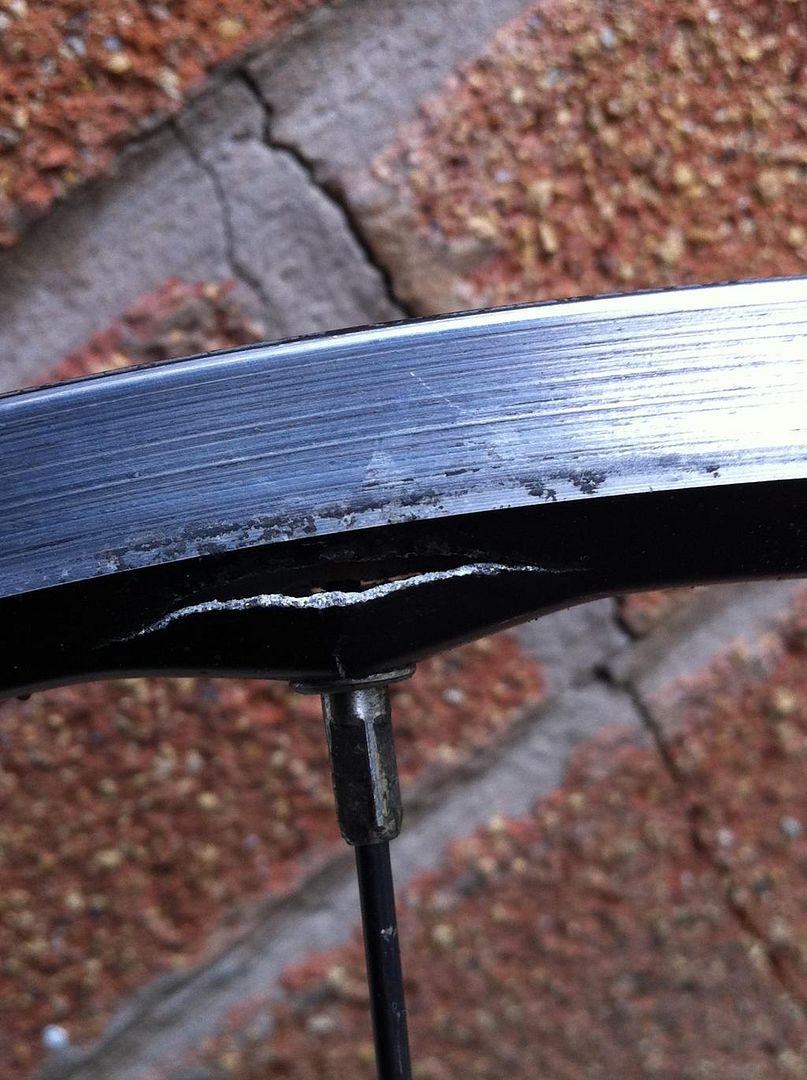 I have a Shimano R501 I was using for my trainer only, mainly because at 16 stone, I wasn't convinced that the 24 spokes of the R501 would be durable enough on the road. So a couple of questions
1. Am I likely to trash the R501s by using them on the road, given my weight.
2. Any recommendations as to the most practical and cost effective way of replacing it
I was initially looking at getting a cheap wheel/wheelset off eBay with 32 spokes (incidentally, are all 10 speed hubs still compatible with an 8 speed hub?). I'm also considering replacing the Rigida Chrina rim, but I'm not that handy and have never built a wheel before so I'm umming and aahing somewhat. Is that a practical and cost effective solution or is it likely to be too challenging/expensive given the alternatives. I think I would be looking at £23 for the rim delivered and another £12 to get it trued once I had rebuilt it?