Forum home
›
Road cycling forum
›
Ride my Allez into the ground or N+1, What would BR do???

homers_double
Posts: 7,838
I'm riding a fairly basic Specialized Allez, 2013 with upgraded Tiagra drive train and a Fulcrum racing 5 wheelset as pictured here (in non-OCD pose)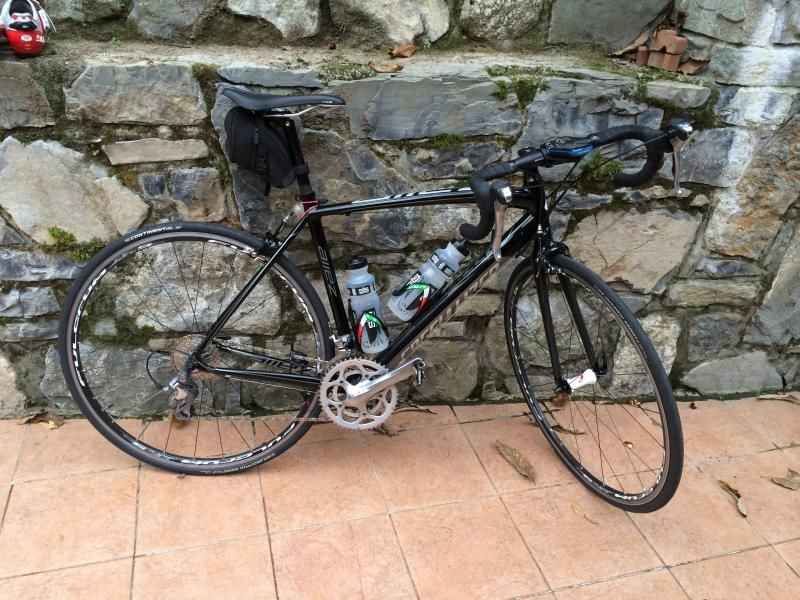 Its in very good condition and well maintained, wheels run nice a true and fits me quite well.
I have a smallish budget of £600 which could be stretched if I needed to by a few hundred and have seen this Spesh Tarmac Sport on ebay...
http://www.ebay.co.uk/itm/2013-speciali ... 43d83c720a
The question is, for the amount that it may go for am I basicaly side stepping or upgrading, yes the Tarmac has a 105 groupset but are the wheels a downgrade etc?
Other option is that I gradualy add to by meager budget and ride the Allez for this year and upgrade in 2016.
Advocate of disc brakes.