Forum home
›
Road cycling forum
›
Your road bikes
Slightly Modified Giant Defy 2
badgermilk
Posts: 66
Here is my 'slightly' modified Giant Defy 2.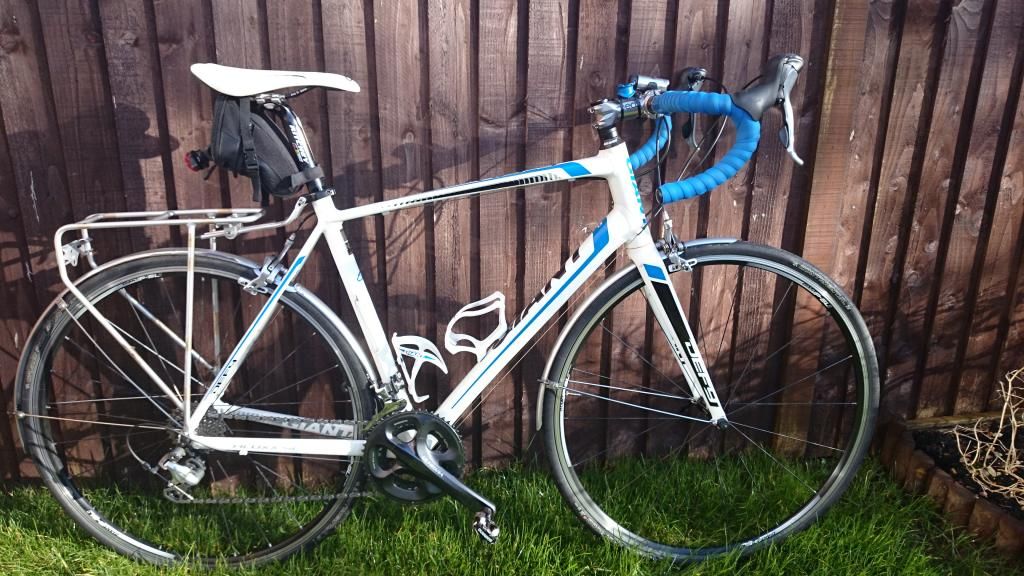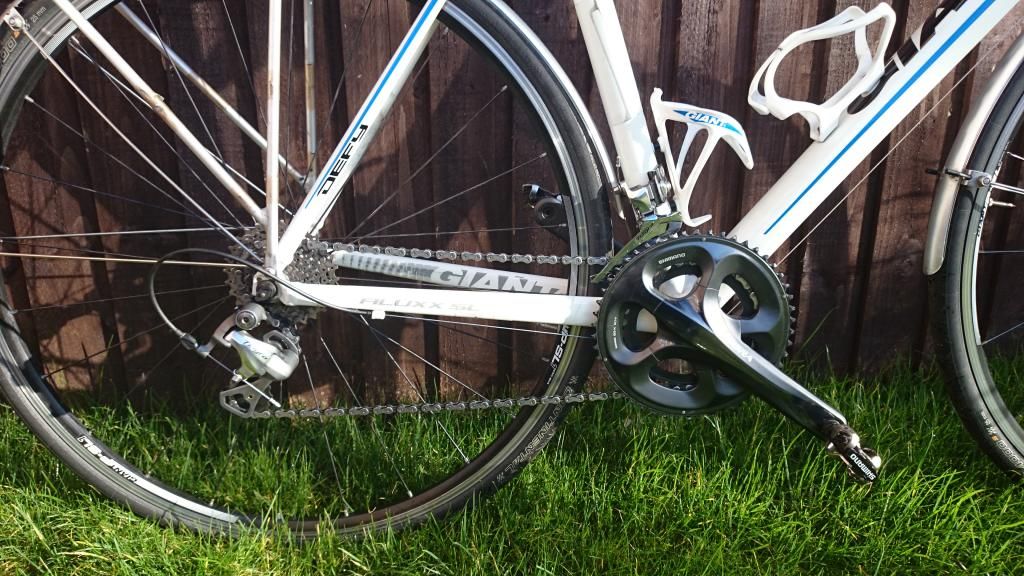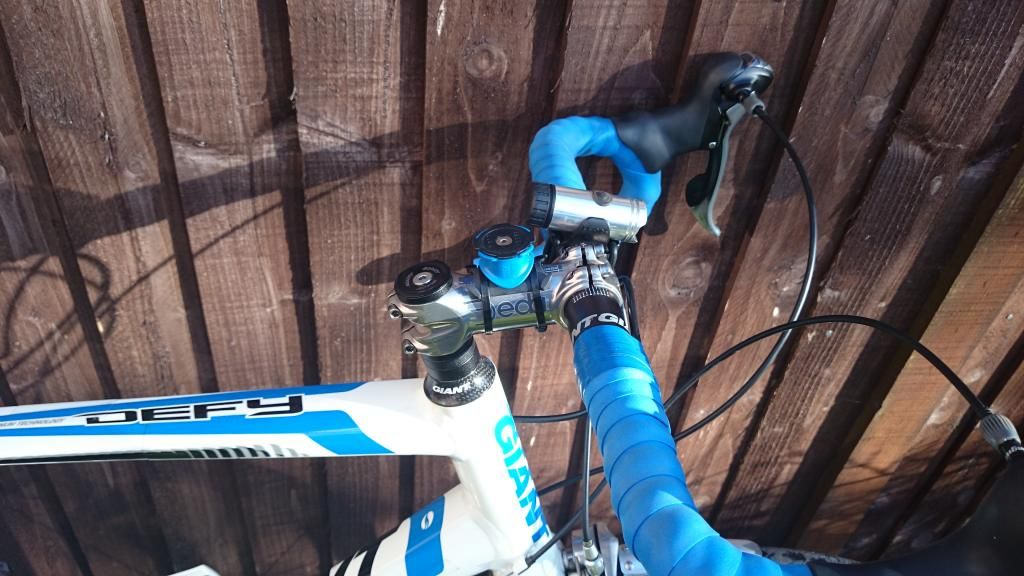 Starting to get like triggers broom.
Mods are:
Giant Defy 0 Frame
Giant P-SL1 Wheels
Ultegra Chainset
Ultegra Cassete
Ultegra Chain
Deda 100 servizio corse stem
Ritchey WCS saddle post
Prologo Scratch Pro Ti saddle
Shimano Ultegra spec cables
Helicopter Tape in usual areas
Giant defy mud guards
Saddle bag and lights
I use her most days to commute to work 12 months a year and for fun on the weekends.
I've saved well over half a kilo with all the mods and when the summer arrives she's pretty nimble.
Over 2 years old now but keep her in good shape. Still running like new!!
I would like to upgrade the Tiagra shifters, brakes, front and rear mech and some point in the future and maybe some better wheels when these ones wear out.
Then transfer the lot over to a new carbon frame