Forum home
›
Mountain biking forum
›
Your mountain bikes
Litespeed Niota Al - lightweight (10.08Kg) FS u/dates p2/3
The Rookie
Posts: 27,756
Time to rebuild my trusty Carrera Kraken into an FS frame
The Al was made in Taiwan, rear dropouts are very Merida esq (like to think I'm staying with Merida!), not sure of the year, but it has the later 31.6mm seat tube and cast section at the front of the swing arm suggesting it's late, but I can't find catalogue photo's after 2006.
The stock float RL with propedal has gone and been replaced with an Enduro Float R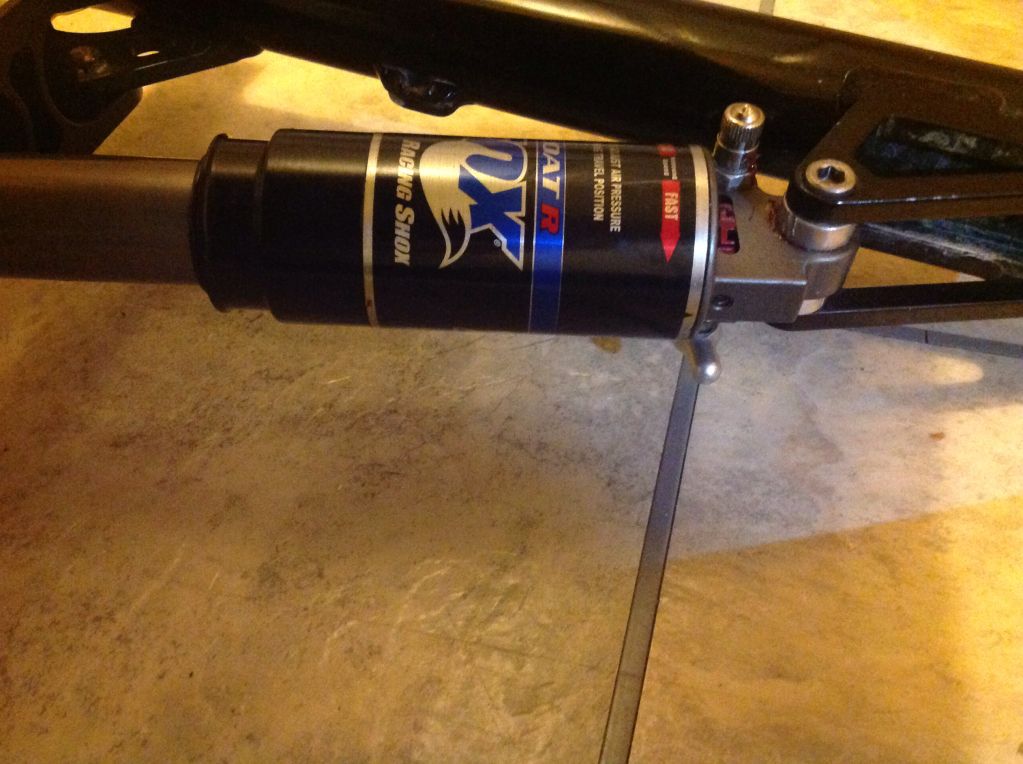 which is the version with the 'itch switch' which halves travel and ups the spring rate, it comes with no propedal, so not ideal for the Niota with it's short travel and single pivot. So a better shock was needed.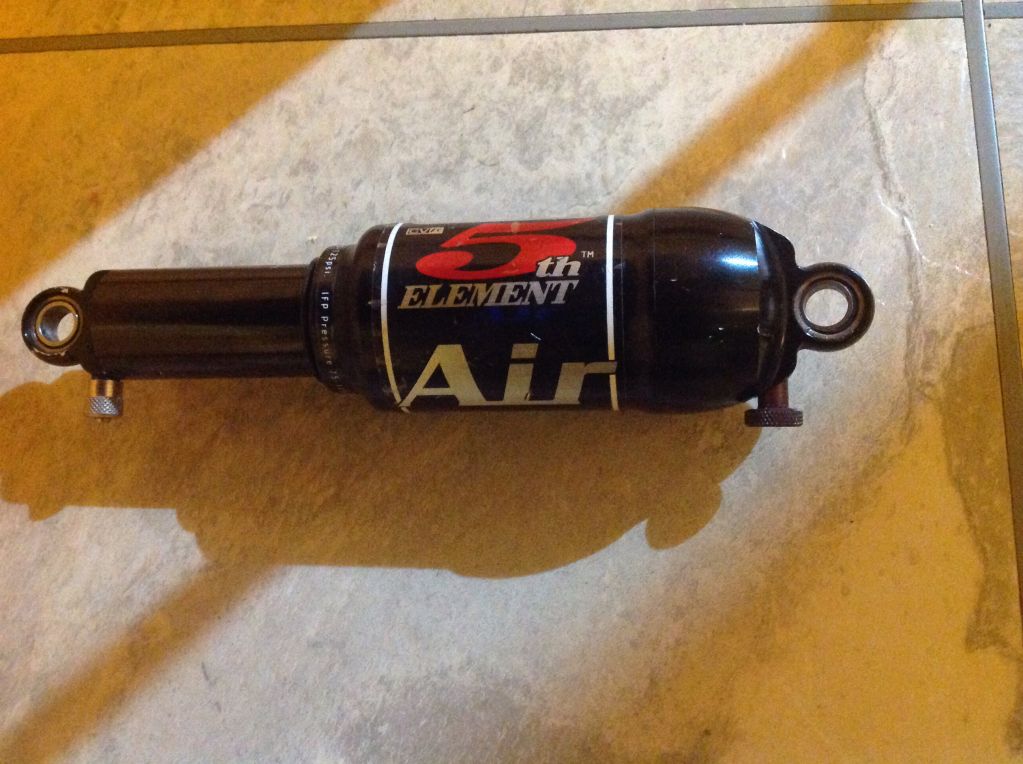 The Fifth Element were well received although early life failures were rife and lead to Progressive dropping their MTB product range, light to at about 60g lighter than the Enduro. It also has an adjustable pedal platform which is useful on a bike which has a longer shock (200mm) than is usual for a short travel bike where the pedal platform may not match shock shaft speed as well.
The Niota was very much if it's time with quite steep angles and a quite high BB (almost the same as the same era Marin Mount Vision), the fifth element is 190mm and drops the BB to about the same height as the Anthem or SC Superlight and slackens the angles to about the same, using the 4" travel position it will still not go to as much bump as it would in the 5" location.
So this will be the last photo of this bike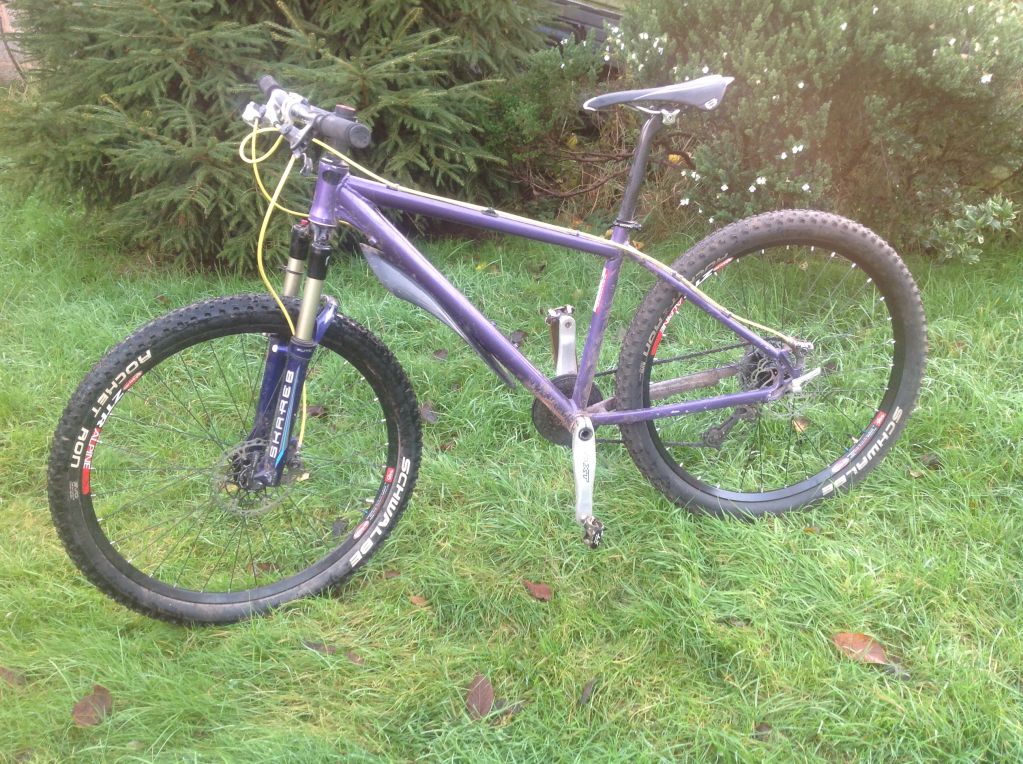 The bare frame with no shock comes in at 2128g (I've seen reasonable hardtails weighing more than that!) with the shock in place with top hats it will be sub 2.4Kg (the spherical bearings in the shock will be replaced by lighter, same size as Fox, DU bushes) so I hope to get the bike built up at sub 10.4 and maybe pushing 10.3Kg.