Forum home
›
BikeRadar team
›
Discuss the website with the team
Facebook login failing?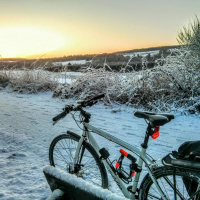 seajays
Posts: 331
This morning when I try to login by clicking the Facebook login button I get the following error message in the popup window that appears:
Failed - Unauthorized partner. Unauthorized partner
I checked in my facebook account, and the bikeradar site is still listed as having permissions etc. (I haven't deleted it or done anything at all to the settings in there).
Had to login with just standard user details instead.
Cannondale CAADX Tiagra 2017
Revolution Courier Race Disc '14
My Strava