Forum home
›
Road cycling forum
›
Your road bikes
Dolan Pre Cursa Track/Grass track/Hill Climb/Winter bike
Paul 8v
Posts: 5,458
I built this up as a jack of all trades, I wanted a single speed cross bike to tow my sons baby trailer round the park and that got me thinking I could get a grass track bike and race it as well then it evolved into this multirole machine which I will also use for some indoor track riding and some hillclimbs.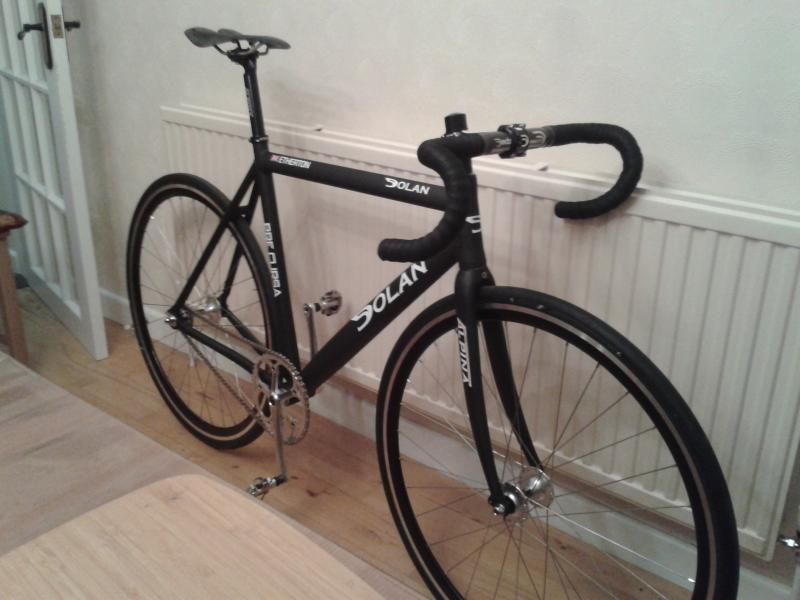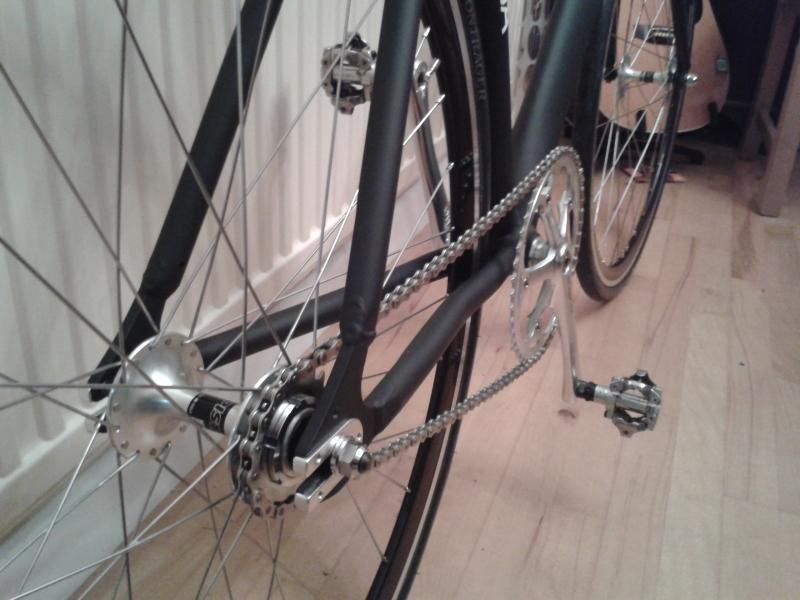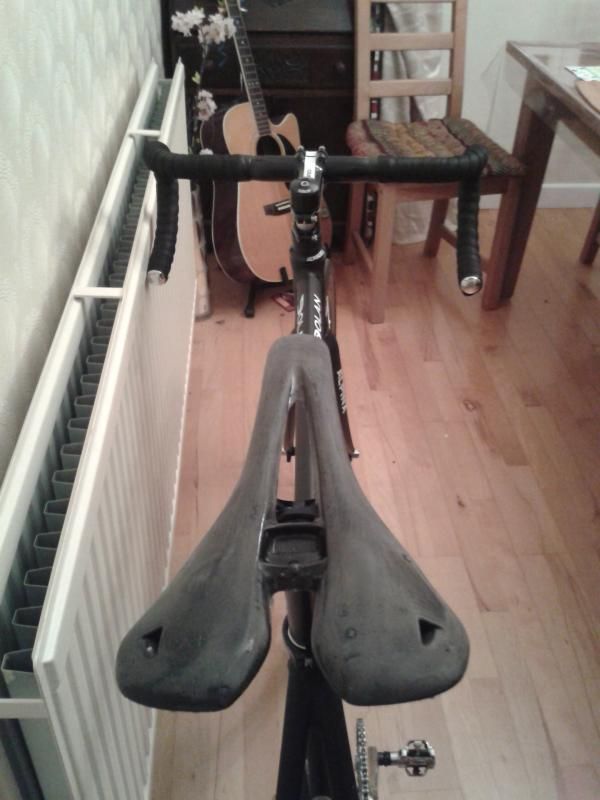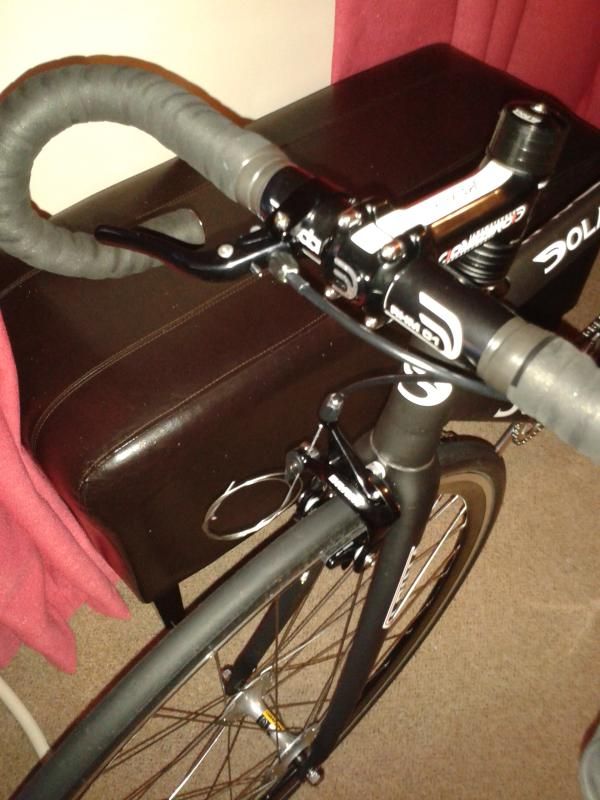 Front brake for the road.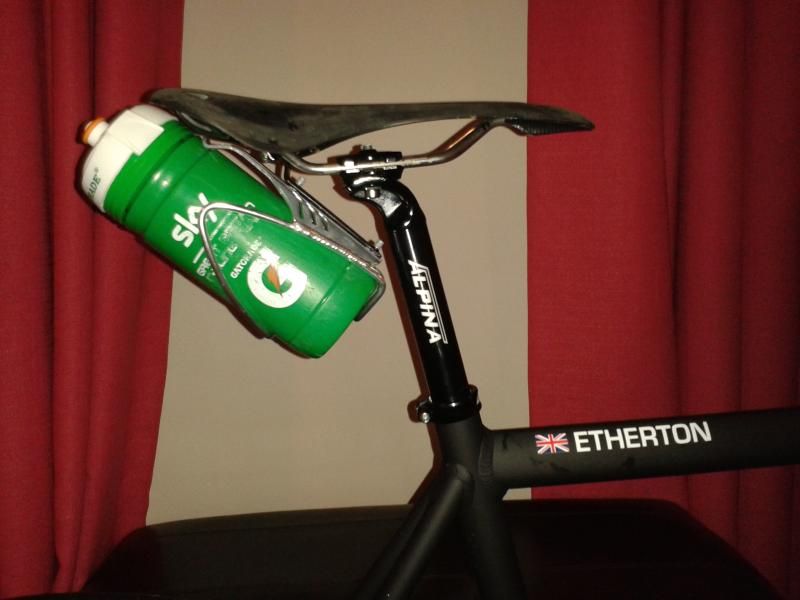 Concession to hydration for road duties.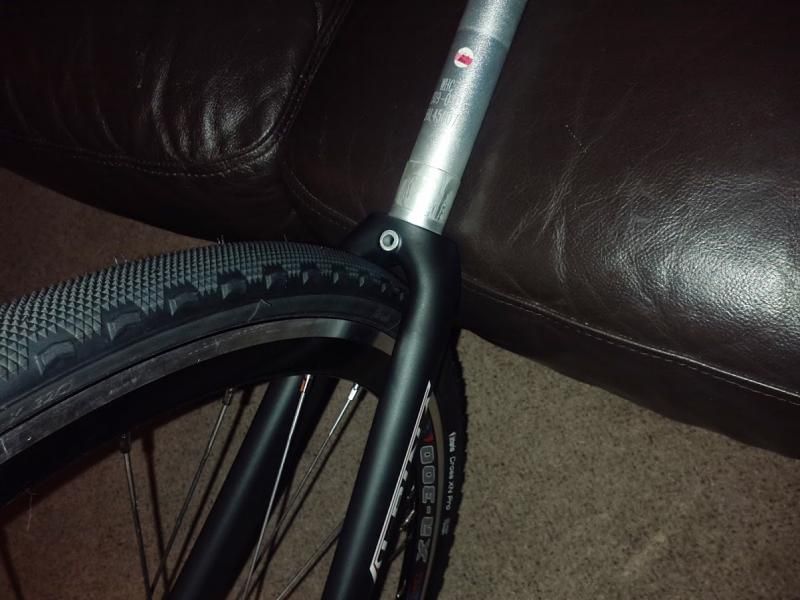 Grass track tyres, very tight but they do fit!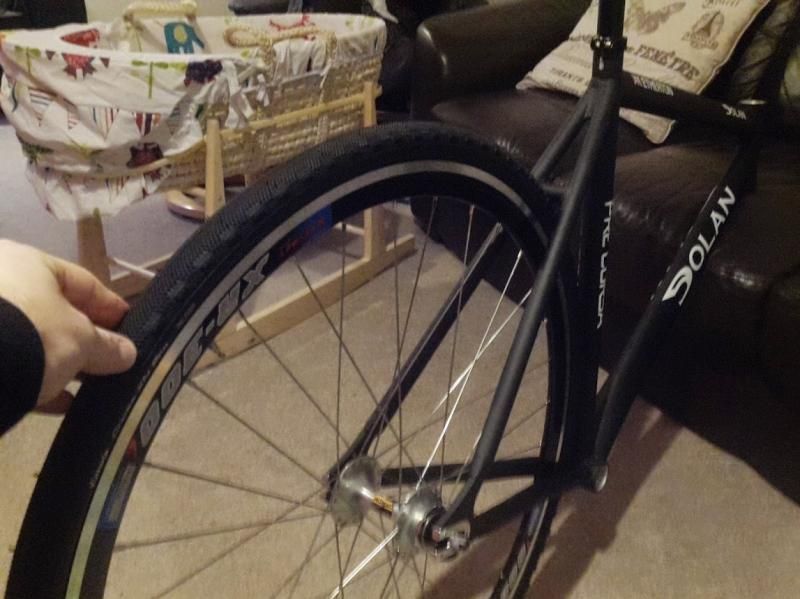 Spec is as follows:
Frame: Dolan Pre Cursa
Fork: Alpina winter fork with clearance for grass track tyre.
Headset: Alpina
Stem: Deda Zero 01 100mm
Bars: Deda RH01 440mm
Seatpin: Alpina
Saddle: Skunkworks edition Specialized carbon with ti rails, padding removed, work in progress!
Bottle cage: Minoura saddle rail mount with elite cage
Brake: Cyclocross lever with SRAM caliper
Bottom bracket: Sugino
Chainset: Sugino RD2 Track 48T
Chain: SRAM PC1
Pedals: Shimano M520 (To be replaced with LOOK Keo Max 2)
Wheels: Handbuilt Miche Primato pista 32H hubs, stainless spokes on Kinlin XR300
Tyres:
Road - Bontrager R1 25mm
Track and Hillclimbs - Vittoria Diamante Pro III Radiale 22mm
Grass track - Vittoria Cyclocross XN pro 32mm
Tubes: Continental Race 28 40mm valve / Cross 28 40mm Valve