Forum home
›
Road cycling forum
›
The cake stop
Need to buy a car..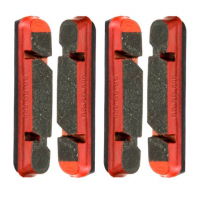 neeb
Posts: 4,446
I was abroad for 9 years and didn't need a car there - now I'm back in the UK I need one, but I hardly know anything about them (and am not interested enough to want to become an expert). The only car I've ever owned (sent to the scrap yard 10 years ago) was an ancient Peugeot 309...
Basically, I want something utilitarian suitable for non-daily use (trips at weekends, errands, occasional work-related use, visiting family etc). Theoretically I could afford a new small car, but I'd rather not spend any more money than I have to. But I don't want to spend money and time worrying about repairs and passing MOTs..
So a couple of hours googling suggests I might be best off with something like a 3 or 4 year old Ford Fiesta from a dealer.. Or am I wrong?
Unlikely to have more than one passenger often. Need to be able to fit a road bike in the back with the rear seat down...
To my untrained eye the prices of 3-4 year old used cars seem quite high, e.g. about £5000 - 6000 for a Fiesta, when you can get a brand new one for about 8000 or 9000 if you shop around.
Or would I be better off just getting something older and much cheaper and taking a gamble on it being troublesome/expensive to maintain?
Or at the other end of the scale, would buying new make sense if I planned on owning it for as long as it was economical to do so? (i.e. years & years).