Forum home
›
Road cycling forum
›
Your road bikes
De Rosa Idol 2015 Blue and White (updated pics)
sancho_uk
Posts: 141
Hi All,
Wasnt happy with the lighting in the first pics so got some sunny ones today
After catching the cycling bug 2 years ago and getting many smiles out of my Focus Cayo 2.0, I decided it was time to take the plunge and go for the bike my heart desired not just my head looking for a bargain Spec vs £££...
So after attending the Cycling Show and Birmingham and looking at everything that was on offer I saw this De Rosa and knew i had to have it!!
It came fitted with Fulcrum Quattro`s but i have swapped these out and put my Mavic Kysrium Elites on it. The Fulcrums now live on the Focus Cayo.
Other than that the bike is stock apart from the shorter stem I put on it 140mm was a little to large for me so brought that back to 100mm.
Frame Size is 59.5cm - Yes i am a lanky bean pole!
Chainset Ultegra 6800 11 spd.... I know i know Ultegra on a Italian bike sacrilege but i love it!
Wheels as above!
3T Finishing Kit throughout
Pro Logo saddle
Could do with better pics to be honest but here it goes...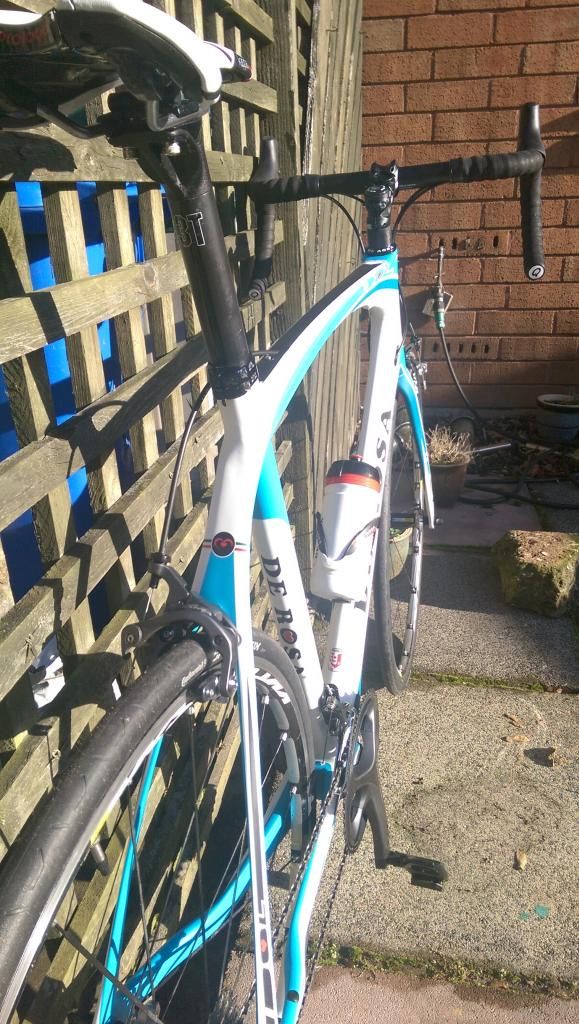 And what it now the all year round bike the Focus!
Thanks!!
Focus Cayo 2.0 Ultegra 2012