Forum home
›
Mountain biking forum
›
Lumicycle Lights
kbrembo
Posts: 30
Over the last few years, we have all been raving about "cheap 5000 lumen lights"....myself included
Time for change..I am sick of dud batteries,dangerous cghargers and failed lights while in the middle of god knows!
Firstly..I ain't no techno wizard or review writing expert and I will not be going into technical terms or stripping down these lights.
All of us living in the UK certainly get plenty of darkness and we are lucky to be blessed with some amazing trails.
During the last few years I have purchased various led lights.
My current quiver includes MagicShine 872 1600 claimed lumen, Old AyUp led which are around 400 lumen, SolarStorm X2 which are sold from 2000 up to 5000 lumen! And I also have an exposure MK7 Joystick which is 400 lumen.
All the lights above have been well used and at the time they seemed "good value"
The MJ872 gives a nice light but the battery went quick and the cable entrance to the unit is pretty weak. The old ayup lights were good 6-7 years back but pretty weak in modern terms. The solarstorm X2 is ludicrously over rated, the market is flooded with fake solarstorms and stories of chargers going on fire etc. are very common with cheap imported lights and to be honest the beam on mine are well..just ok.
Taking part in the Strathpuffer 24 hr race in January, requires top lights..last year my x2 battery died on lap 2! Lucky for me I had other options.
The old saying buy cheap..buy twice(or 3 or 4 times) springs to mind!
Anyhow this year I decided that it was time to "invest" in some
quality
UK made lights...the search begun.
After much deliberation and searching, I kept getting drawn to Lumicycle's and in particular the Explorer
Explorer Range
I decided on 2 enduro batteries which were small sized and promised good run times.
Click..order placed and within minutes the UPS tracking code and order confirmation came to my Inbox.
Two days later the brown UPS van pull's up with my lights.
First reaction was WOW.....such a cool metal tin greeted me.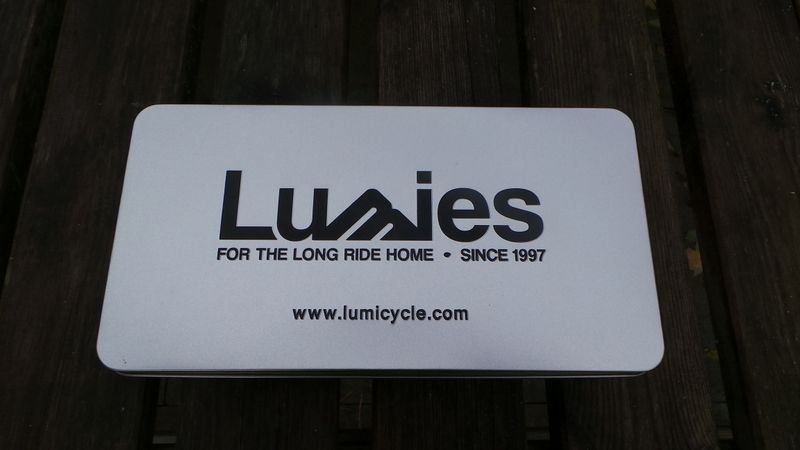 Upon opening them, a nice set of stickers and an In-depth laminated operating card sits on the top of the lights which are sitting in cut-out foam.
Pulling out the Light and battery, they feel just "solid", like a real engineered piece of quality, the toggle switch looking like it came from a James bond film. Pushing the battery connector into the back of the light, you can just get the feeling of security..this ain't going to fall out while going over a few bumps!
The battery is contained in a nice little bag. Its 14.8v and 2.6ah and I am sure will contain premium cells!
Even the charger oozes quality...made by Norweigan company Mascot..no fear of exploding chargers or batteries here:thumbsup:
The light unit has lots of fins for cooling and the front glass feels "bombproof"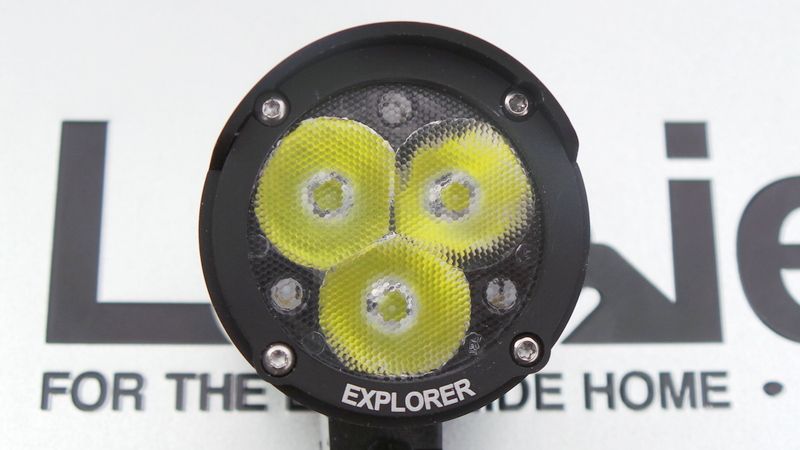 There's also a nice "glare reduction" eyelid on the top of the unit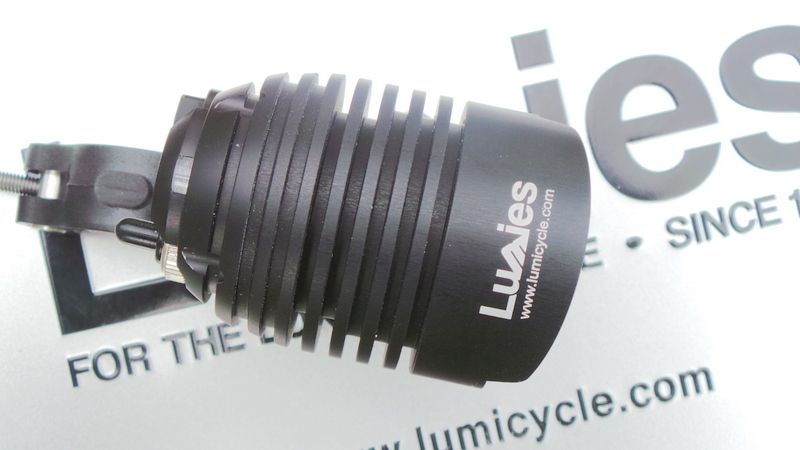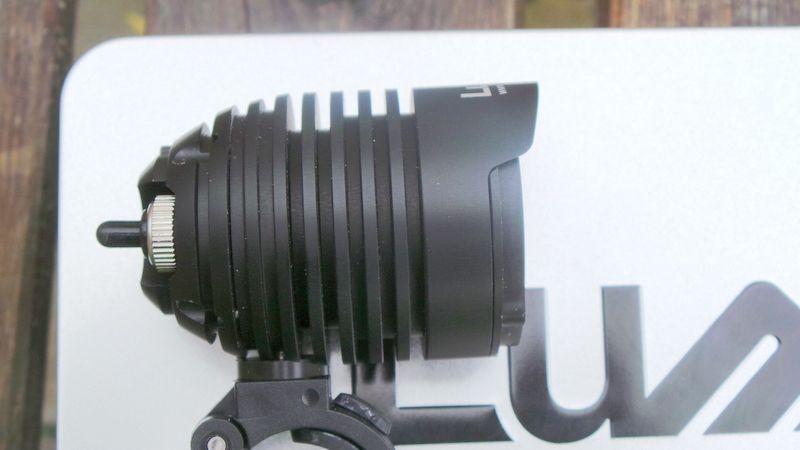 On the rear, there is a small led which flashes with both the setting and the power state.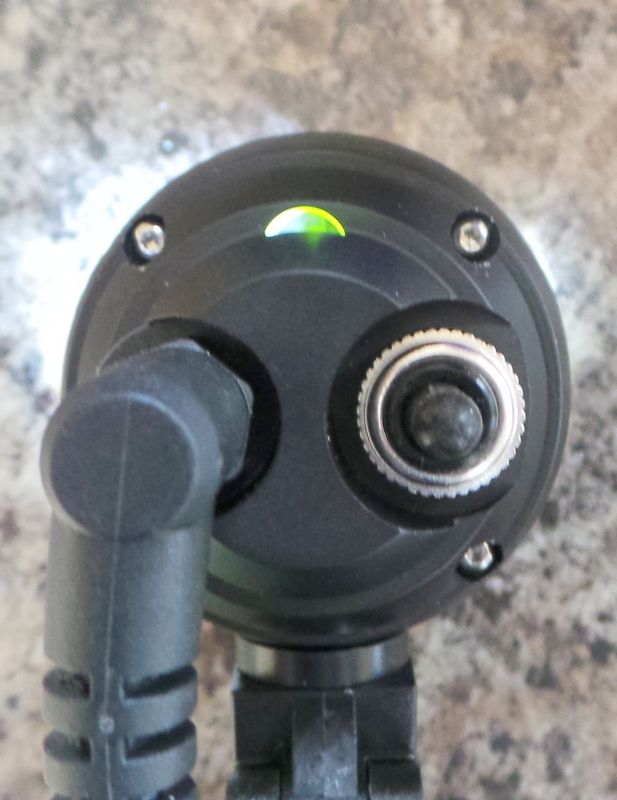 Another nice feature is the clamp, it comes with an easy fit additional link, which I used to fit round my OS handle bars. Simple but great idea, considering that there is so many handlebar standards.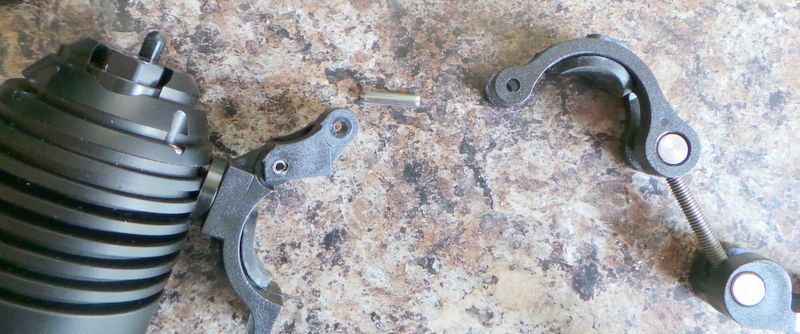 I put my other lights side by side for size comparrisons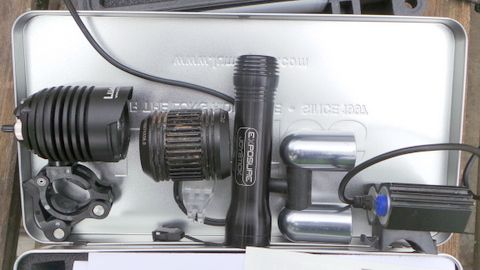 Now...the real test. I just got them 2 days ago but took them round my local trail last night. I will take some pictures over the weekend for beam shots.
All I can say is..believe the hype! These lights were nothing short of outstanding.....
From the solid clamp fitting to my bars,the smooth but "positive" feel of flicking the switch up and down through the beams, the reassurance of the rear power led...and most important the
Incredible
throw and spread of light that these baby's spat out ...the whole package just blew me away!
These lights are taking the word brightness to a new dimension.:cool:
Low power was perfect for all the fire-road etc,medium was amazing in the singletrack woods..High was "wow" and the 3 minute 3500 "boost " mode was staggering. I would be more than happy to trust this light down some of the Scottish "big mountain classics"..in the dark.
The throw of light and beam shape was just perfection.
I was out on my singlespeed bike and standing on the pedals a fair bit, I have to say the "eyelid" feature worked a treat while stomping on the pedals and leaning over the front of the bars, I never got blinded..small feature..but works:cool:
I was out for around 1.5hrs and ambiant temperature was 7-8 degree's and the battery was still on green when in mid/low mode and on high the battery was sitting on orange (mid)
Soon as I figure out best way of taking beam shots in the dark, I will post them up alongside the other lights beam shots
The pictures below were just snapshots taken with my phone and not "test or review shots"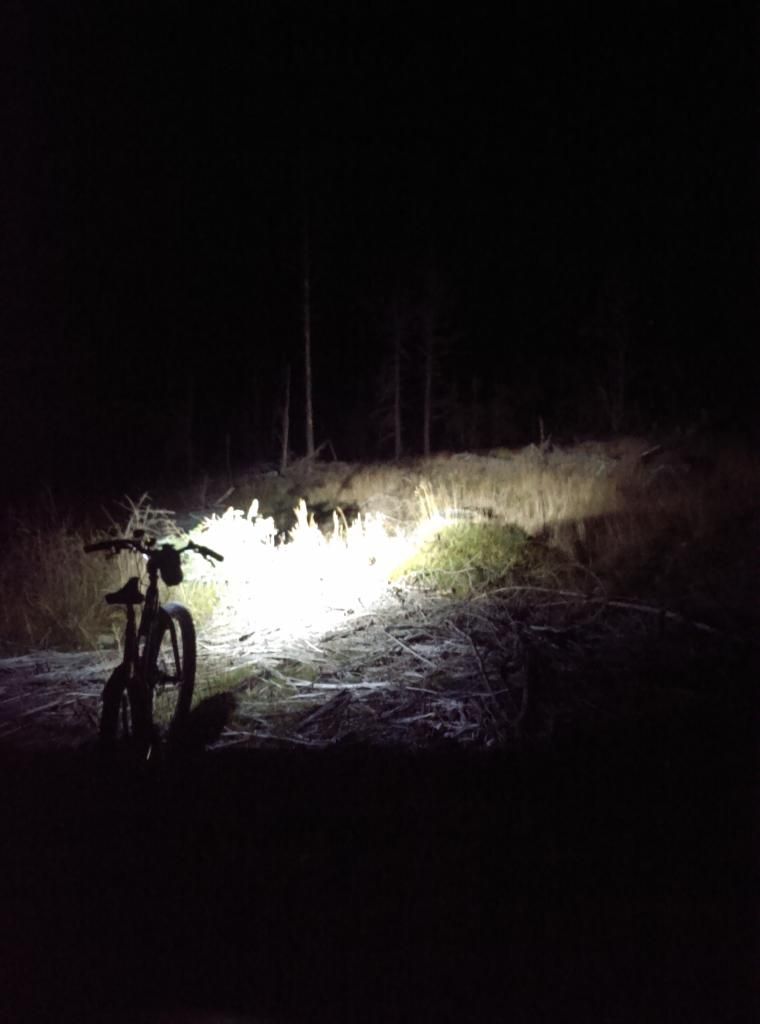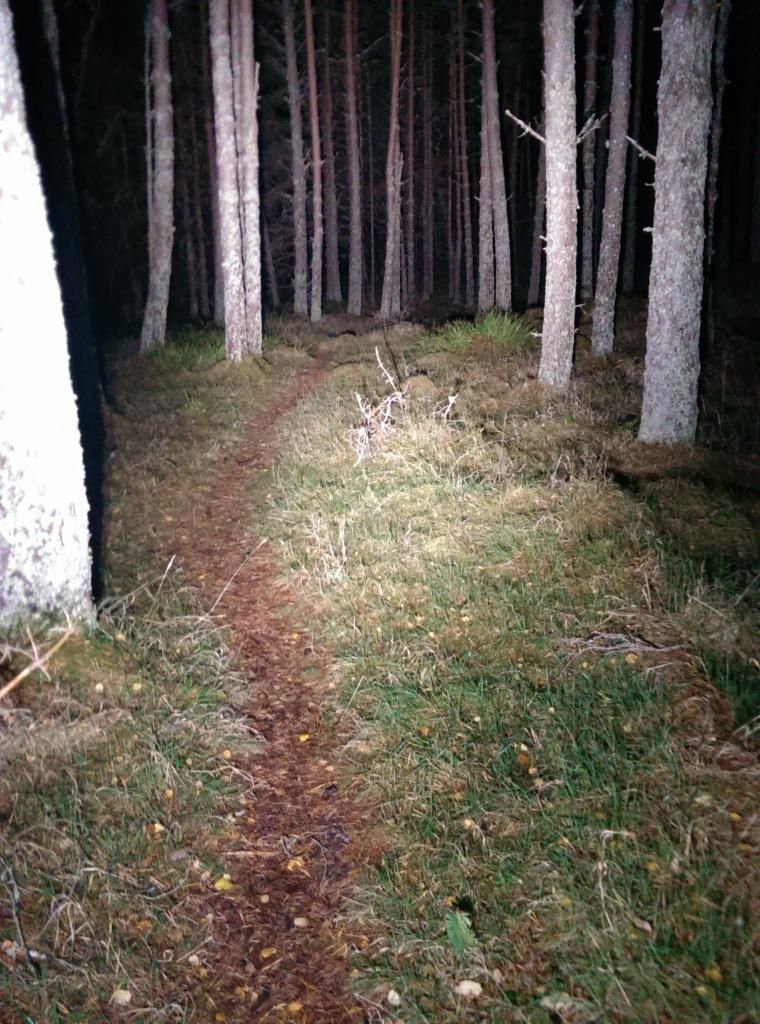 I always hummed and hawed about premium v cheap lights...not any more.
One thing is for sure...for me premium lights are the future! And the future's bright!
Well done Lumicycle