Forum home
›
Road cycling forum
›
Your road bikes
Retro Project - Raleigh Pioneer - Finished!!

gt-arrowhead
Posts: 2,507
I picked this up for £13.50 the other day. I just really fancied a road bike. So i placed a bid on a junk one for sale in my area. And won it. All i wanted really was a frame and some cranks. So i didnt care about the rest. And the frame turned out to be near enough immaculate, could just do with some new stickers as they have faded a bit.
So this is how it looked when i started:
(Now finished. Quite a change!) :
My initial plan was to obviously take absolutely everything off it, other than the BB and Cranks as they seemed fine. So i made myself a cuppa, and got some birthday cake, put on Metallica in the background and got cracking!
Everything came off with no problems. I was a bit worried about the chain as it was near enough solid. I was thinking to hack saw it off, then i thought id get a pair of mole grips on it and bend it until it snaps. I put the first set of mole grips on, and when i tightened it up the chain just snapped in half. Minimal effort!
Off go the old brakes. Does anyone reckon those bottom Shimano ones are worth a few quid if i cleaned them up?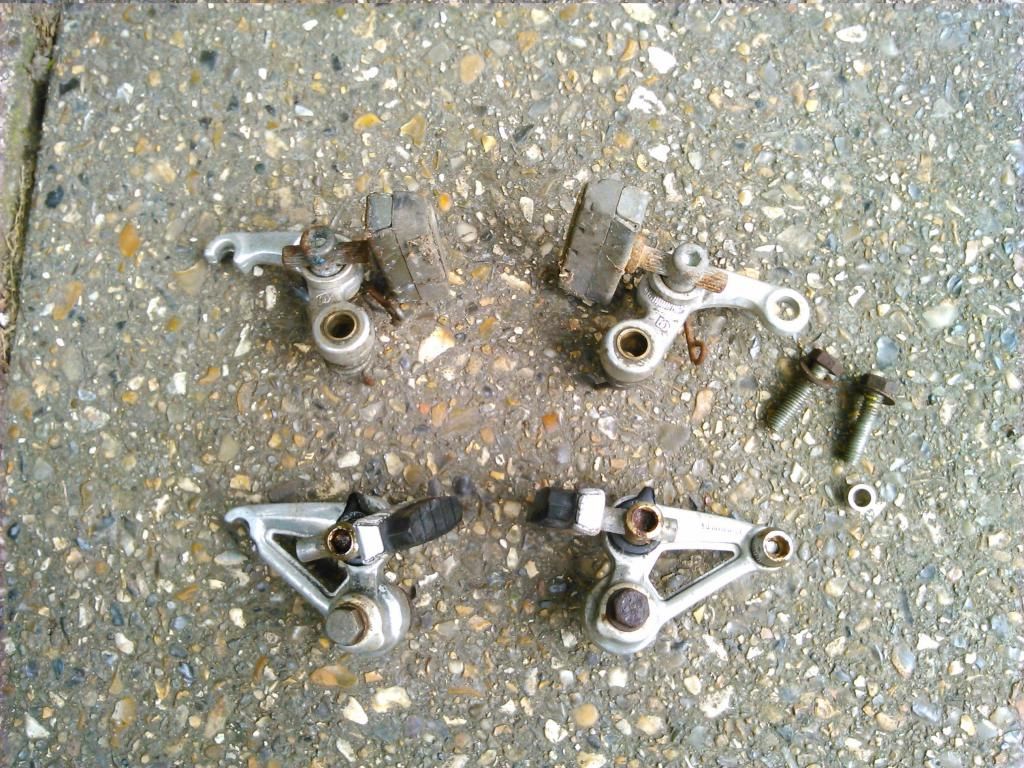 I got rid of the Altus one, and got a newer style Acera 8 speed one on there, as the wheel im putting on has an 8 speed cassette.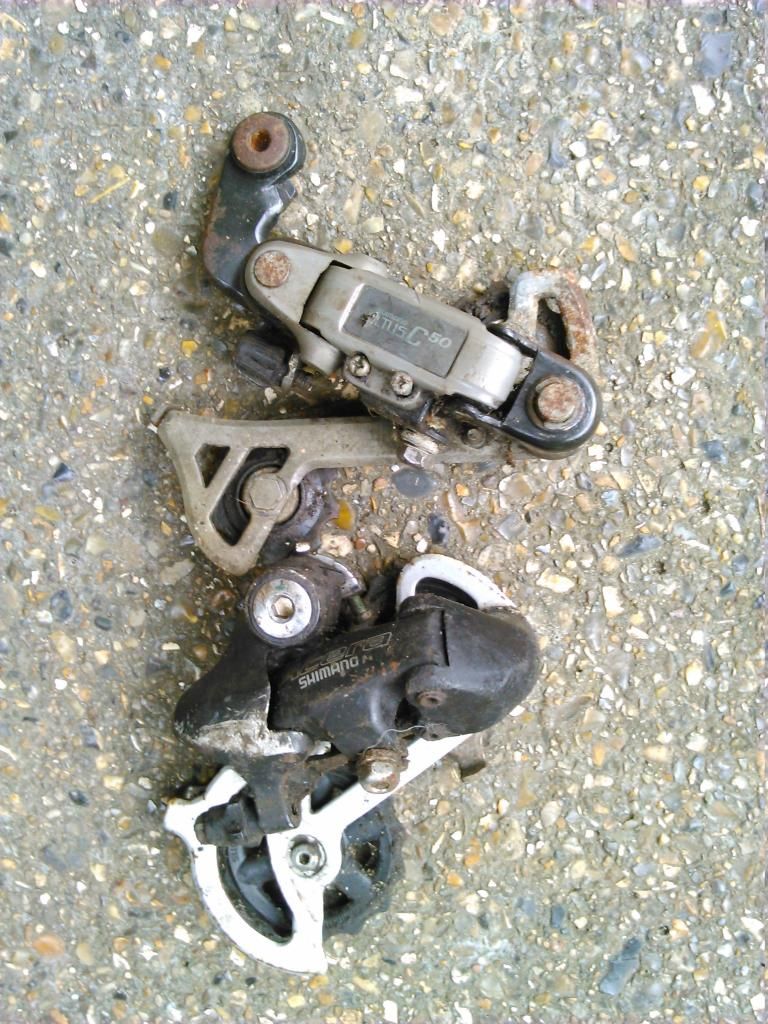 And i had a really nice pair of road bike wheels that have been sitting in my shed for a very long time (Im a mountain biker!) not getting used, so i put them on. Rear one is a Campag hub and rim, and the front is a Shimano hub and rim.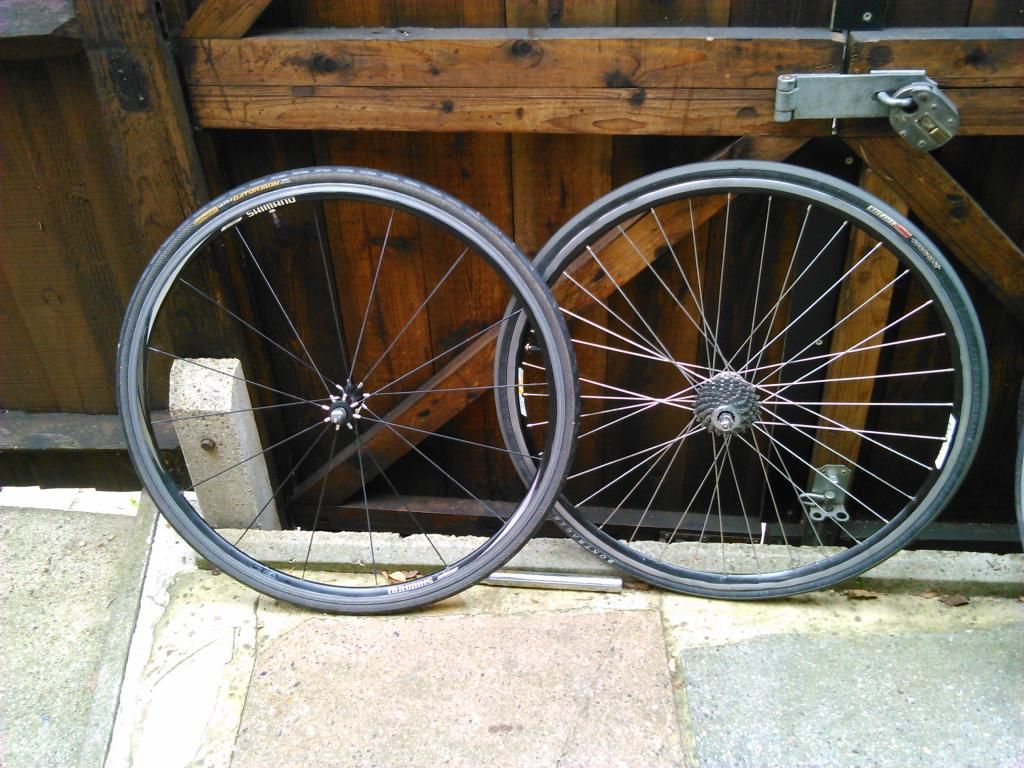 I am really really upset about the cranks. The left hand one is buggered, the thread has been damaged and the pedal goes in and is very loose. I tried getting a pedal in other side, but it wouldnt go. I ended up cross threading a couple of threads. Its a real shame as they look really awesome and are properly light
I had some old polished steel bars, that i originally only wanted to use to see how long of a stem i should get, but im just going to keep them as i quite like the dimensions of the stem and bar. Feels correct.
Ive done all of the above without spending a penny on parts. Just the 13.50 on the bike. Not bad i think! Im really chuffed with how it looks thus far, and i think im really going to love it when its completed. Cant wait. All i need to complete it are the following.
8 speed shifter
new chain, have one in the shed...i hope.
Cranks and BB. Cranks are fooked and BB is running a bit rough
Brakes and brake wires.
Seat post
More to follow in the next couple of weeks