Forum home
›
Road cycling forum
›
Your road bikes
Cannondale R500 CAAD4
ne0sk
Posts: 39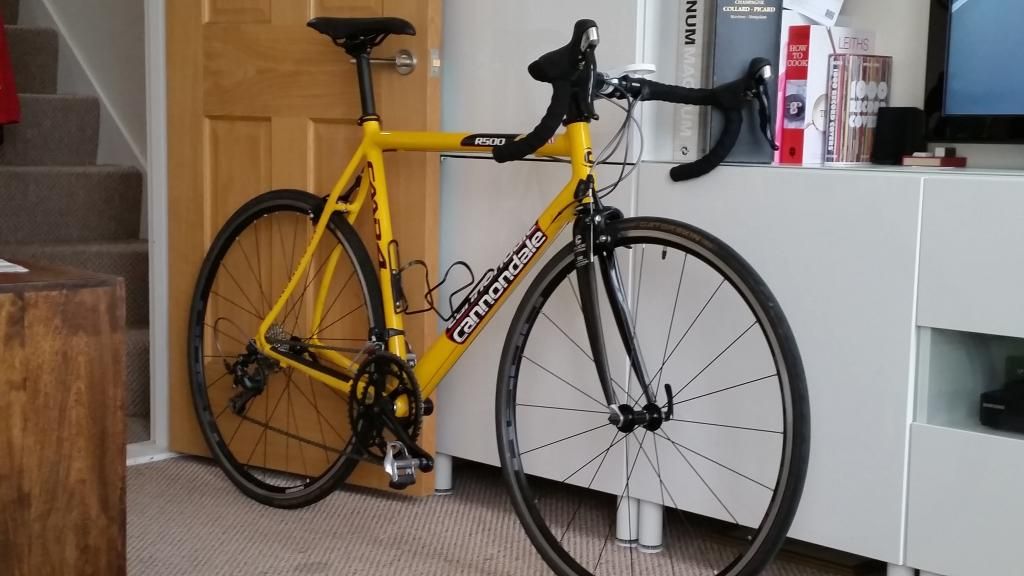 I bought this recently with the intention of using it as a winter bike rather than my Cube Litening. Following a change of pretty much the entire groupset, only the chainset and BB remain as well as bars, stem and seatpost I've had three rides and absolutely love it!
A 2002 model as built now actually weighs a little less than my carbon Cube. Rather surprised at that, perhaps I shouldn't be?
CAAD4 frame with Slice Prodigy carbon fork
Cannndale C3/4 bars, stem and seatpost
105 10 speed groupset 11-28 cassette
Cannondale Chianset -39/53
Shimano R500 wheels with Conti gatorskins
105 pedals
BBB bar tape
Weighs approx 9kg but my bathroom scales can't be described as accurate!